630 diarrhoea patients admitted to icddr,b in 14hrs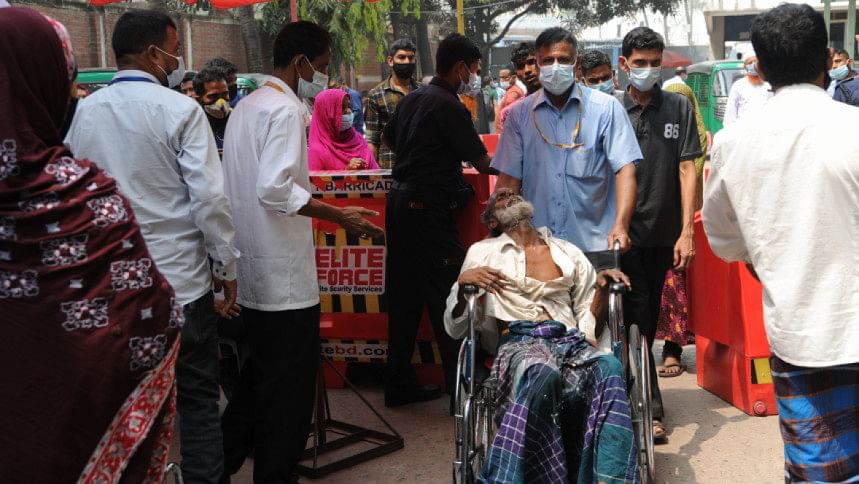 A total of 630 diarrhoea patients were admitted to International Centre for Diarrhoeal Disease Research, Bangladesh (icddr,b) in 14 hours till 2:00pm today.
As many as 45 people were admitted to the hospital per hour.
The icddr,b authorities said diarrhoea cases has surged for the past one week. According to them, the number of patients admitted to the hospital in a week till yesterday is 8,152.
Arrangements are being made to treat the extra patients by setting up makeshift facilities on the hospital premises to cope with the pressure.
Baharul Alam, the head of the hospital, has advised avoiding eating street foods and drinking clean water to stay safe from diarrhoea.
He told The Daily Star that usually, 400 to 500 diarrhoea patients come here every day for treatment, which increases slightly before the rainy season and peaks in the last week of April.
But in the first week of March this year, an average of 500 patients were admitted every day, which increased to 600 in the second week. Since March 17, the number of daily admitted patients has crossed 1,000.
Diarrhoea patients are given free treatment at icddr,b. According to the hospital authorities, the admitted patients are usually discharged within 24 hours.