Social gatherings must stop
Health minister says as daily Covid case tally goes into five figures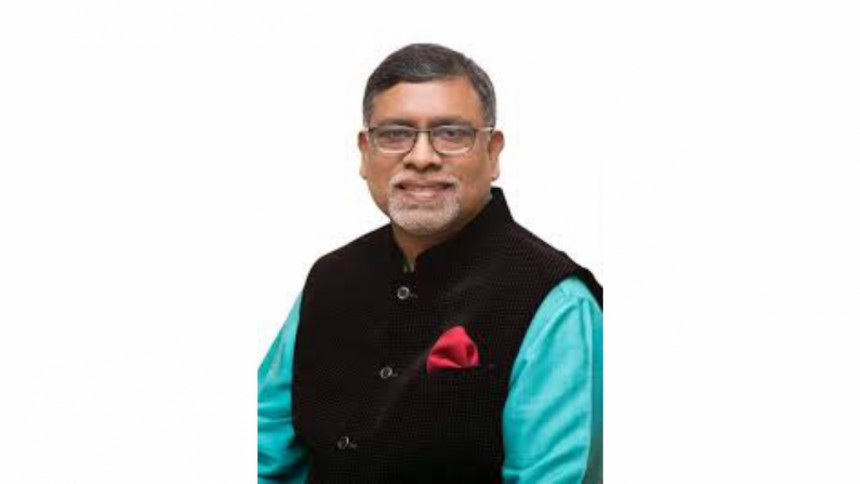 "The 11-point restrictions were given to rein in the spread of Omicron. The DCs have been asked to implement these ... ,
All types of social events, including marriage ceremonies, have to be stopped as the Covid transmission has risen at an alarming rate, Health Minister Zahid Maleque said yesterday.
In 24 hours until 8:00am yesterday, the health directorate reported 10,888 cases, up 1,388 from the previous day. The positivity rate also increased to 26.37 percent from almost 25 percent the previous day.
The health minister made the statement while briefing journalists after a meeting with deputy commissioners.
The cabinet division earlier this month slapped bans on social, religious or political gatherings and rallies at open places.
Wearing mask is mandatory in all public places, including shops, markets, shopping centres, restaurants, offices and courts. Mobile courts will operate countrywide to penalise violators of the health guidelines.
The minister said his ministry has asked the DCs to implement the curbs strictly.
"The 11-point restrictions were given to rein in the spread of Omicron. The DCs have been asked to implement these ... , " Maleque said.
He said the recent spike in Covid-19 cases was not a cause for panic, but a matter of concern.
The minister added that the DCs have been asked to engage all stakeholders, including the people's representatives, in implementing the programmes.
Maleque also told reporters that several other instructions were issued to the DCs in the conference.
These include ensuring strict screening at entry points of the country and strict quarantine of Covid-19 patients.
First reported on December 9 last year, the Omicron variant has started causing a massive surge in Covid-19 cases since the beginning of January. On January 1, the number of daily confirmed cases was only 370 and the positivity rate was below five percent.
Meanwhile, Bangladesh yesterday received 3.36 lakh shots of Covid-19 vaccine developed by Johnson & Johnson from the US government as gift.
Produced by Janssen Pharmaceuticals Companies of Johnson & Johnson, this is a single-shot vaccine.
"We have received these vaccine doses under the Covax arrangement. Another consignment of the same amount [3.36 lakh] will arrive soon," Shamsul Haque, member secretary of the National Covid-19 Vaccine Deployment Committee, told The Daily Star.