Post-Covid Job Market: Govt to upskill women, youth
Set to take up Tk 4,300cr project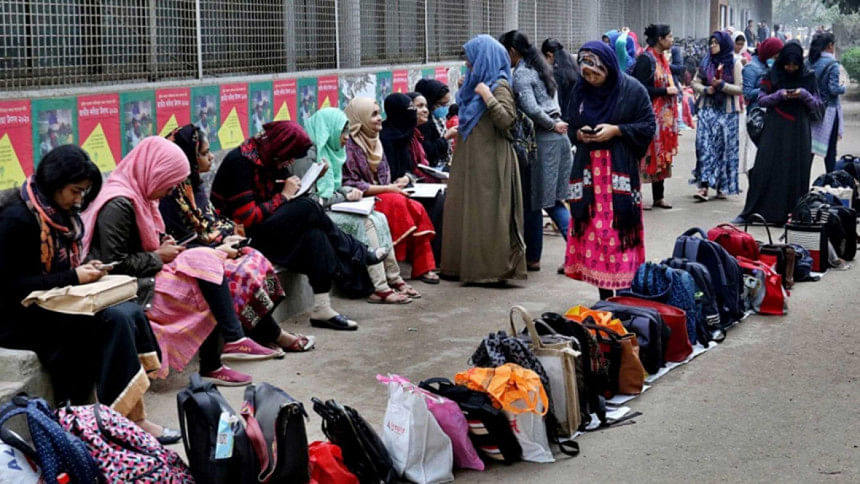 The government is set to start a training programme for creating skilled manpower fit for the job market with the view to creating employment in the post-Covid period with a particular focus on women and the underprivileged people.
About 6.5 lakh people will be given the training on emerging technology as well as allowances under the project, which was approved by the Executive Committee of the National Economic Council (Ecnec) yesterday.
The project, whose duration is July 2021 and December 2026, would cost Tk 4,299.99 crore, with the World Bank providing 60 percent of the funds.
The main purpose of the project is to build the youth, women and the underprivileged people as a workforce suitable for employment.
The use of technology for various purposes will increase in the post-Covid era, so up-to-date skills are essential for surviving and thriving in the impending competitive market, said the project summary.
"Our labour force lacks skills," said Planning Minister MA Mannan at the meeting yesterday.
The government would provide vocational and other technical training for the workforce to make them fit for the job market, he said.
About 3 per cent of the total estimated cost of the project has been allotted for appointing consultants, said Planning Commission Member Nasima Begum.
Different individuals and consultant firms would be appointed to provide training on different issues including digital technology, financial management, industrial management and others.
Seven others projects involving a total of Tk 3,289.73 crore also got approval at yesterday's Ecnec meeting.
One of the projects is a revision of the shipping ministry project to install pillars on the banks of Buriganga, Turag, Shitalokkha and Balu rivers with the view to protecting them from erosion and grabbing.
The project's original cost was Tk 848.55 crore; it has now been revised upwards to Tk 1,181.10 crore.
The original duration of the project was between July 2018 and June 2022. It has now been extended to June 2023.