Covid positive father dies in daughter's embrace on the way to DMCH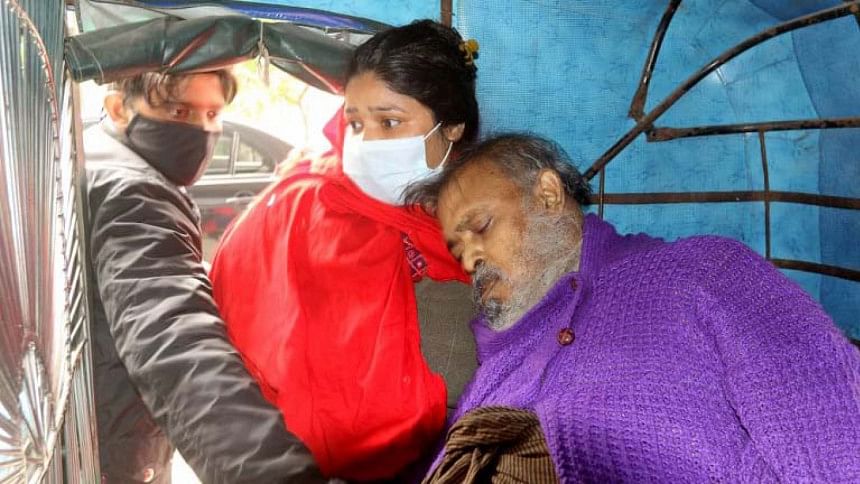 Sixty-two-year-old Anwar Hossain, a resident of Hazaribagh in Old Dhaka, had tested positive for Covid-19 four days back. He was receiving treatment at home.
This morning, when he was complaining of severe breathing issues, his daughter Jhuma Akter decided to take him to Dhaka Medical College Hospital (DMCH).
She, along with her father, started for DMCH in a CNG-run auto-rickshaw. Jhuma was holding her father all the way to DMCH.
Upon reaching the hospital around 12pm, she carried Anwar Hossain down from the three-wheeler with the help of people in front of the hospital and took him to the emergency department. But apparently it was too late. Doctors on duty declared Anwar "brought dead", our photojournalist Anisur Rahman reported from the DMCH.
Around 2pm, Jhuma started for home with her father's body by an ambulance.
Anwar contracted Covid-19 for the second time, Jhuma said.