Smoking Complaint: 'Schoolboy kills' DMCH staffer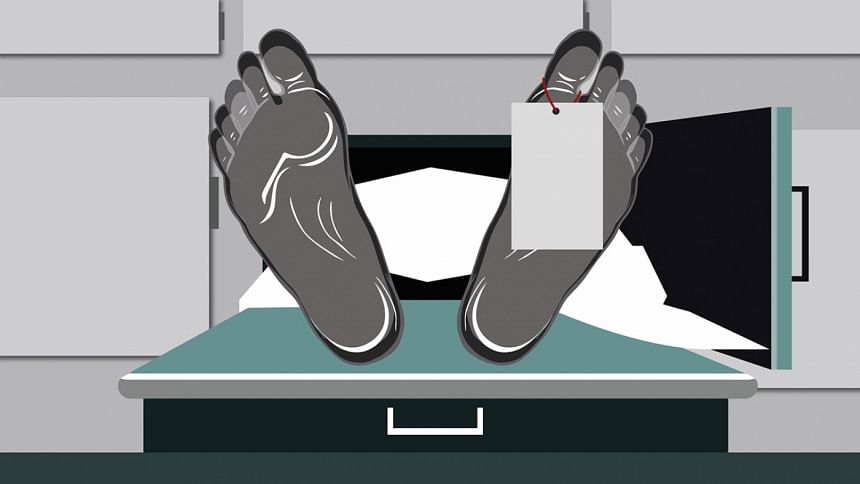 A Dhaka Medical College Hospital staff was beaten to death allegedly by a schoolboy yesterday after the victim complained to the accused's family about his smoking, said police.
The victim, Amir Hossain, 40, a resident of Khilkhet, was an employee of radiology department.
Witnesses caught the accused, Ibrahim, and handed him over to Shahbagh Police Station after the incident.
Abul Hasan, officer-in-charge of the police station, said Ibrahim and Amir were locked in an altercation in front of the DMCH outdoor gate around 6:45am over the matter. At one stage, Ibrahim hit Amir on his head with a cricket bat.
Amir was rushed to the DMCH where doctors declared him dead, he said.
The OC said Ibrahim, 18, was frustrated after he failed in this year's SSC examinations. 
Ibrahim used to smoke near DMCH outdoor gate with his friends, the police official said. 
Amir had recently complained to Ibrahim's mother about it, said the OC. 
As his mother scolded him following the complaint, he was locked in an altercation with Amir, he said. 
Ibrahim's father was an employee of the Public Works Department and posted to the DMCH. He died several years ago. Ibrahim and his mother live in a room near the DMCH outdoor gate, said DMCH Assistant Director Nasir Uddin.
He said there was a good relation between the father of the accused and the victim. This is why, the victim had made the complaint.
DMC morgue sources said they found an injury mark at the back of the victim's head.
A case was filed against Ibrahim with Shahbagh Police Station.