Vaccination key to sustain progress: WB vice-president on Bangladesh's challenge ahead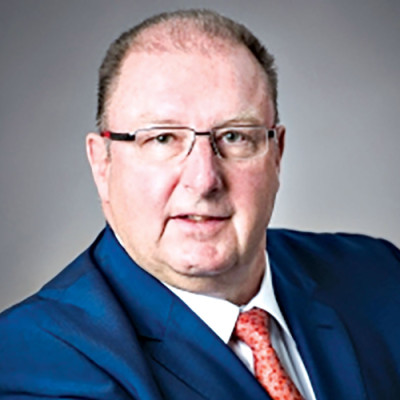 Bangladesh's immediate challenge is accelerating the Covid-19 vaccination programme to cover the targeted 80 percent of the population, said a World Bank official.
"This is now the challenge, as the country seeks to sustain the achievements made so far after facing setbacks caused by the Covid-19 pandemic."
Hartwig Schafer, vice president of WB South Asia, during his visit on December 4-10, his first since the pandemic, lauded Bangladesh's socio-economic progress as well as its handling of the pandemic.
He shared the future challenges and opportunities, along with WB's engagement with the country.
The global lender provided $500 million for Bangladesh's vaccination programme, where so far 24.7 percent of the eligible population has been vaccinated.
"Full vaccination is absolutely critical because we don't want to have surprises," said Schafer in an exclusive interview with The Daily Star at a city hotel on December 9. 
He observed that vaccines are now available in the global market, but as the market itself is very dynamic, it needs to be watched.
"If there is an overall consensus that everybody should get booster shots, we need to prepare for that."
From 1972, the WB provided $35 billion to Bangladesh and projects worth $13.8 billion are now under implementation.
During the pandemic, the bank provided support for urgent needs, including ramping up testing and treatment facilities -- ICU beds, ventilators, oxygen concentrators, vaccines -- and social safety nets as millions of people faced losses of livelihoods.
According to a WB estimate, extreme poverty has increased from 11.9 percent in 2019 to 12.9 percent in 2020 or by 1.8 million, but as growth strengthened in 2021, earnings and employment are recovering.
In 2021, the poverty rate is expected to reduce to 12.5 percent.
In comparison with other countries, the country's poverty rate is relatively robust, he said.
Though the economic growth came down from around eight percent to 2-3 percent during pandemic last year, the good thing is that the growth was still positive, Schafer said, congratulating Bangladesh on its golden jubilee of independence.
"Bangladesh is a success case on a global scale, in terms of sustaining long periods of growth and reducing poverty… From one of the poorest countries of the world in 1971, it is now going to be an upper middle-income country in 10 years."
He believes women empowerment, good macroeconomic management and investment in infrastructure prominently contributed to the country's growth.
"Without infrastructure and investment, you would not have the growth of the private sector and the RMG industry," the WB official said.
"You need a stronger private sector. For that, you need to make sure you have a policy and regulatory framework that attracts investment. It should include digital technology that complement the RMG and other services sectors."
About the credit possibility of International Development Association, a part of WB that provides loans at very low or zero interest rates, he said Bangladesh got approximately $2 billion every year over the last few years, which is above the set allocation.
Schafer said the country has been very successful in using that allocated envelop and then receiving more from other countries that were not able to absorb their envelop, adding, "This is testimony to the strong programme and growth of the economy. I hope this will continue."
However, moving projects from designing to quick implementation will be critical.
He suggested broadening tax-net to increase revenue.
"With higher revenue, it is possible to invest [the amount] that is needed in physical infrastructure, education and healthcare."
Schafer also suggested having a very efficient financial sector to provide financial liquidity and resources to the private sector that needs long-tern borrowing opportunities.
Bringing in more foreign investors is critical because it connects you to the rest of the world and brings innovation, he said.
The WB is launching a "Country Partnership Framework" for Bangladesh for the next five years. The areas that will be featured are developing human capital, healthcare system, quality of education, urban development and low-carbon emission, and inclusion will be prominently featured. 
"Now enrolment rates are excellent. But more can be done with regard to enhancing quality [of education] so that levels of numeracy and literacy improve. It will be absolutely critical to prepare a child born today to have the [adequate] skills when they are 18 years old."
He further said, "Investment in infrastructure is key. Of them, one is urban development, which needs to be planned. With increased growth, there will be more vehicles. So, we need alternatives. In the current [state of] Dhaka, you know how many hours are spent just in traffic."
Bangladesh has a very good track record in disaster preparedness, he said. "But more can be done to improve resilience in urban, agriculture and other areas.
"More can also be done to make sure women remain in the labour force and, for that, more childcare centers need to be established."
Some neighbouring countries have hydro-power opportunities that can be harnessed, he said.
The WB can support Bangladesh, Bhutan, India and Nepal (BBIN) by providing a platform for dialogue, analysis and investment, but it's the countries' sovereign decision whether to join.
"Eventually, we need to better utilize the waterways, which will be low-cost and environment-friendly."
He emphasised on the Motor Vehicle Act among BBIN countries, which can radically improve regional trade.