Cholera Vaccination: 2nd round campaign begins in 5 Dhaka areas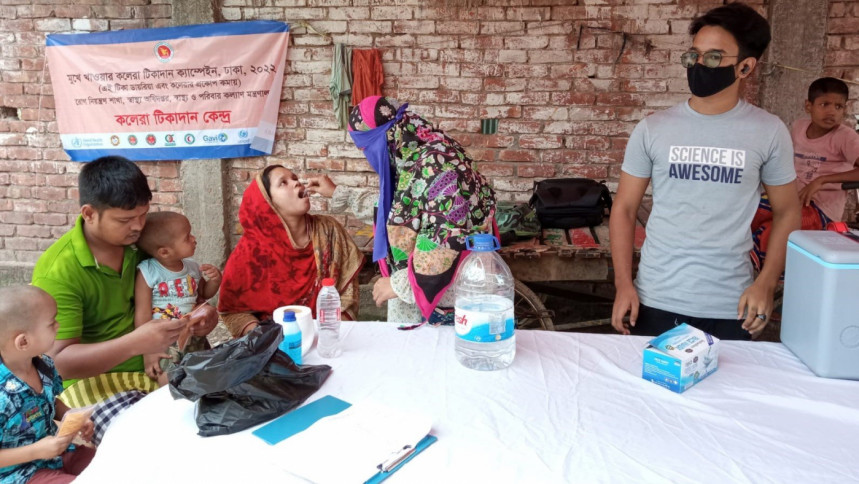 The second round of the oral vaccination campaign against cholera began yesterday in five selected Dhaka areas.
The campaign will continue till August 10, from 8:00am to 4:00pm every day, except Friday and Tuesday.
Those who have received their first dose during the first round, held from June 26 to July 2, are eligible for the second dose. They have to show the vaccination card at the 700 vaccination centres in the selected Dhaka areas.
Around 2.36 million -- aged above one and living in Jatrabari, Dakshin Khan, Sabujbagh, Mohammadpur and Mirpur areas -- received the first dose of the vaccine during the first round.
"The response was good on the first day, but many had to return as they came without the vaccination card, which is a must," Dr Ashraful Islam Khan, who is coordinating the campaign on behalf of icddr,b, told The Daily Star yesterday.
The International Centre for Diarrhoeal Disease Research, Bangladesh (icddr,b) and the Center for Disease Control at the Directorate General of the Health Services have been implementing the campaign.