Govt abolishing age limit in polytechnic admission: Dipu Moni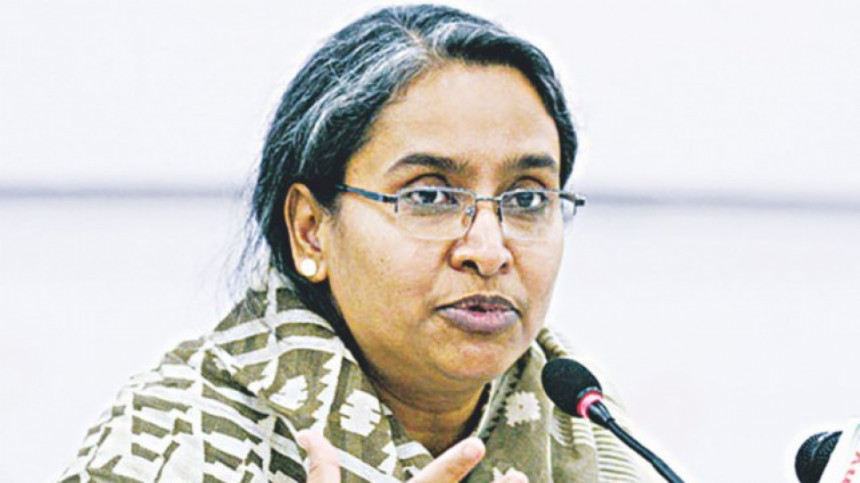 The government has decided to lift the restriction on age limit for diploma course admission at polytechnic institutes, Education Minister Dr Dipu Moni said yesterday.
She made the disclosure at a virtual meeting on the development of technical education.
"The decision was taken to increase the enrollment rate of technical education and to give institutional recognition to the skilled workers returning from abroad," Dipu Moni said.
She mentioned that the government is paying utmost importance to technical education in a bid to tackle the challenges of the Fourth Industrial Revolution and implement Vision-2041 announced by Prime Minister Sheikh Hasina.
The decision will help those who have technical skills but lack institutional recognition. Thanks to the decision, he or she can get admitted to the desired diploma courses, she added.
At the same time, the minimum qualification of male students for admission to diploma courses has been reduced from GPA 3.5 to 2.5 and GPA 3 of female students is reduced to 2.25.
Besides, the admission fee of diploma courses was cut down from Tk 1,825 to Tk 1,090.
Deputy Minister for Education Mohibul Hasan Chowdhury Nowfel, among others, spoke at the meeting while Munshi Shahabuddin, Secretary to Technical and Madrasah Education Division, was in the chair.