Yaba 'Godfathers': Out of Teknaf, into safety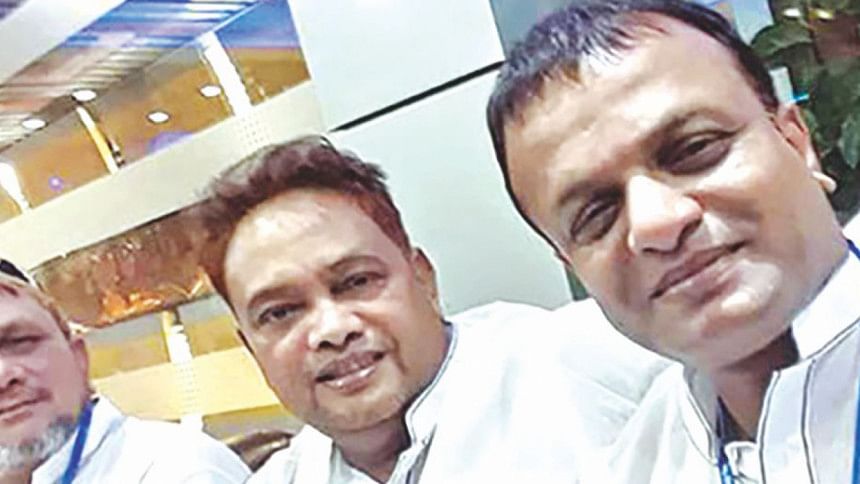 Lawmaker Abdur Rahman Bodi went to Saudi Arabia, his cousin Mong Mong Sen fled to Myanmar, while his other family members whose names appeared in multiple intelligence reports as yaba godfathers left Teknaf, according to locals and law enforcement sources.
The lawmaker's name appeared in intelligence reports of five agencies that also listed several of his relatives and associates, including his brothers Abdul Shukkur and Mujibur Rahman, step brothers Abdul Amin and Faisal Rahman, in-law Shahed Kamal, cousin Kamrul Hasan Russell and nephew Shahedur Rahman Nipu.
Besides, the latest report of Department of Narcotics Control mentioned the Awami League MP from Cox's Bazar-4 as a patron of yaba trade in Ukhia-Teknaf, the gateway of smuggling the crazy drug into Bangladesh.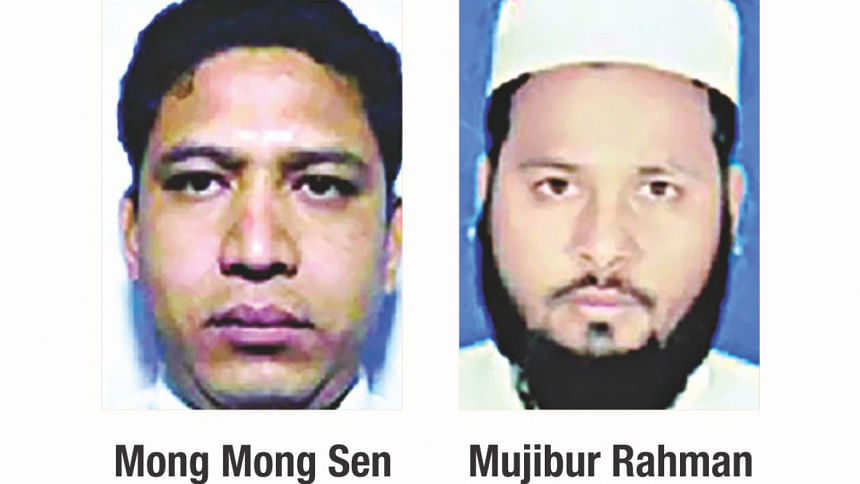 In the report, Mong Mong Sen, Mujibur Rahman and Abdul Shukkur are named as yaba godfathers with the serial number 5, 6 and 7.
It reads that Bodi controls yaba trade from behind the scene. Being a lawmaker of the ruling party, he does the business freely along with a significant number of followers.
"It would not be an over statement that other top yaba traders would not dare continue the trade going against his will. And local yaba traders or extortionists would not be able to establish supremacy."
Especially, the report added, his willingness can play a vital role in bringing an end to yaba smuggling from Myanmar. If an exemplary action is taken against him, other drug traders can try to give up yaba trade in fear.
The Daily Star got a copy of the DNC report last week and its officials said this is the latest one that they prepared on yaba godfathers.
According to an intelligence agency report, there are 120 listed drug traders in Cox's Bazar, and Bodi tops that list as well.
Names of at least 12 drug traders have appeared in each of the five intelligence reports, and they include Bodi's family members, according to sources.   
With all this reports, when law enforcers started the countrywide anti-narcotics crackdown on May 4, all eyes were on Teknaf and Cox's Bazar, particularly on Bodi and his family members.
Since then, around 13,000 people have been arrested, and at least 129 killed in "shootouts" during the drives, but mysteriously Bodi and his family members remain untouched.
Amid this situation, it is learnt that Bodi and his cousin Mong left the country early Friday.
Helal Uddin, special assistant to Bodi, told The Daily Star that the lawmaker and his two school friends Nurul Akter and Gias Uddin left the country around 4:00am on Friday for Saudi Arabia to perform Umrah. A local in Ukhia, Ali Ahmed, also accompanied them.
On May 26, the lawmaker's daughter Samia Rahman and her husband Rana Tajuddin Khan went to Saudi Arabia for the same purpose, he said, adding the lawmaker and his entourage are supposed to return on June 17.
 Asked about the whereabouts of Bodi's elder brother Mujibur and other family members, Helal said he is linked only with Bodi and did not know about others.
A top leader of Teknaf Awami League told The Daily Star, wishing not to be named, that Mong fled to Myanmar on Friday around 6:00am on a cargo trawler carrying cattle.
Ranjit Kumar Barua, officer-in-charge of Teknaf Police Station, said they were conducting raids to arrest Mong. "He is absconding."
Of the several wives of Bodi's father Ezahar Miah, one belonged to Rakhine State of Myanmar. Mong is the nephew of that woman and his father's name is Aung Sen Ta.
Iqbal Hossain, superintendent of police in Cox's Bazar, said it is obvious that the listed drug traders would left the districts. "But we are trying to arrest them," he added.
Several local Awami League leaders told The Daily Star that they were not seeing Bodi's family members, whose names appeared in the drug traders' list, in the locality.
According to sources, Bodi all along has been ambitious to be a lawmaker, no matter which party is in power -- the BNP-Jamaat or Awami League.
He sought the BNP ticket in 1996 before the general elections and got it. However, the party high command finally replaced him with Shajahan Chowdhury.
Later, he joined the AL and finally got the party nomination.
Bodi's father Ezahar Miah first joined the BNP. However, during the Ershad regime in the '80s, he was the chairman of Teknaf upazila.
Locals said Bodi followed the footsteps of his father and took part in the political activities of Teknaf upazila BNP. He was involved in smuggling during the BNP rule as well, locals alleged.
Teknaf upazila AL President Mohammed Ali told The Daily Star, "Local representatives, chairmen, members are involved in drug business and everybody knows that they are blessed by the lawmaker."
Law enforcers should take immediate steps against them and bring them to book, he added.
Meanwhile, amid anti-narcotics crackdown, some other alleged yaba godfathers in Ukhia-Teknaf also left the areas.
Police and Rab officials say the listed godfathers have gone into hiding due the firm action by the law enforcers in the ongoing anti-narcotics drive across the country.
"The listed godfathers and their associates in Teknaf and Ukhia have fled their houses after law enforcement agencies started the anti-narcotics drive," Rab-7's Cox's Bazar Company Commander Major Ruhul Amin told this newspaper. 
He said they have a list of the drug traders and their drive would be continued.
Locals of Teknaf municipality area said the outsiders and known drug dealers, who used to roam the area on costly motorbikes and luxury private cars, were not seen in the last few days. Even their houses were locked from outside.
Abdul Aziz, 37, a rickshaw puller in Teknaf municipality area, said, "They [drug dealers] went into hiding after bullet-hit body of Akter Kamal, a distant relative of MP Bodi, was recovered in the ongoing drive."
According to an intelligence list, there are 52 godfathers and their syndicates in Teknaf that control the smuggling of yaba into the country. Most of them have luxury houses in Teknaf.
For the last two days, one of these correspondents visited Najirpara, of Teknaf Sadar union, where several listed drug dealers reside, to find their current status.
Teknaf OC Ranjit said they have learnt that the listed drug traders fled to Myanmar or other places.