'Listed drug trader' killed in 'gunfight'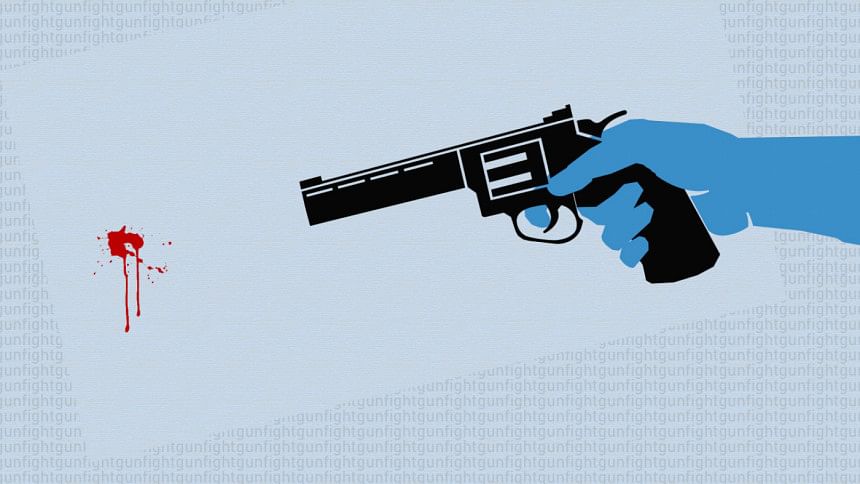 A listed drug dealer was killed in a "gunfight" with police in Chuadanga early yesterday.
The deceased was identified as Ruhul Amin, 48, son of Mofiz Uddin of Shantipara area of Chuadanga town.
Abu Jihad Md Fakrul Alam, officer-in-charge of Chuadanga Sadar police, said a team raided Ukta village on information that drug traders were holding a secret meeting there around 2:00am.
"Sensing the presence of police, the gang opened fire on the law enforcers," the OC said, adding, "A gunfight ensued when the team retaliated."
As the criminals retreated, the police found the body of Ruhul Amin, he added.
The law enforcers also recovered one shutter gun, one machete and 200 bottles of Phensidyl.
Ruhul was accused in 22 cases filed for crimes related to drugs, explosion and extortion with different police stations in Chuadanga.
The OC said Ruhul had earlier been arrested twice but was released on bail.
No family members or relatives of Ruhul agreed to comment in this regard.