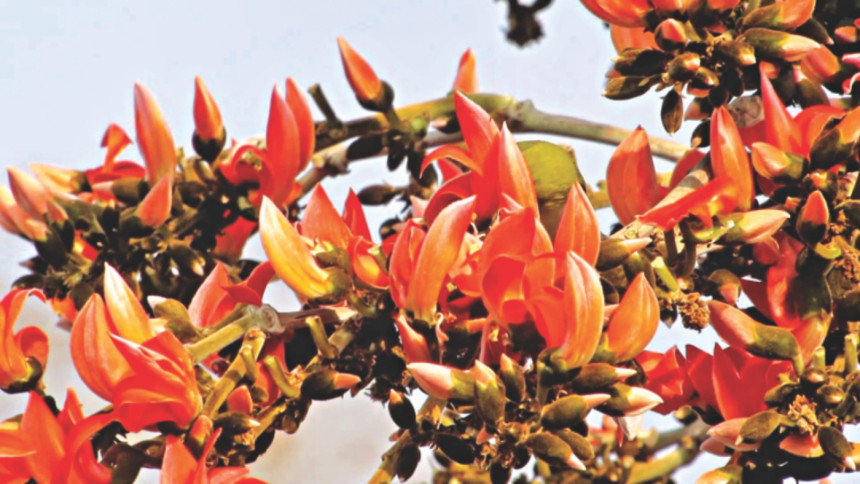 Spring is knocking on our door. You can feel it in the air: the dryness gone from the atmosphere and the biting cold superseded by a calming wind that loosens you up from icy inertia.
 After a chilling winter, Basanta has arrived again to paint nature in green, to make the wilted plants upright in vigour and most importantly, to transport us higher from our mundane life.
It does colour our mind too, making poets of us, making children step out on the streets with their mothers to take in the new air that tells of the triumph of life over death.
The Bangali psyche, poised as it always is for celebrating life, is at one with the vibrancy of Basanta. To celebrate Pahela Falgun, the first day of Basanta, hence, people will come out in their thousands on the streets today. 
Men and women wearing the basanti (yellow) colour will swarm the main city points, especially the Dhaka University campus, to receive the arrival of Basanta through songs, poetry recitations and dance performances.
After a year of rising intolerance and thoughtless arrogance that left four of our freethinking writer-bloggers and a publisher killed, the Falgun wind, we hope, will blow more tenaciously in this spring to resume in us that spirit which buries hatred and breeds love and tolerance for all faiths.