Last light out too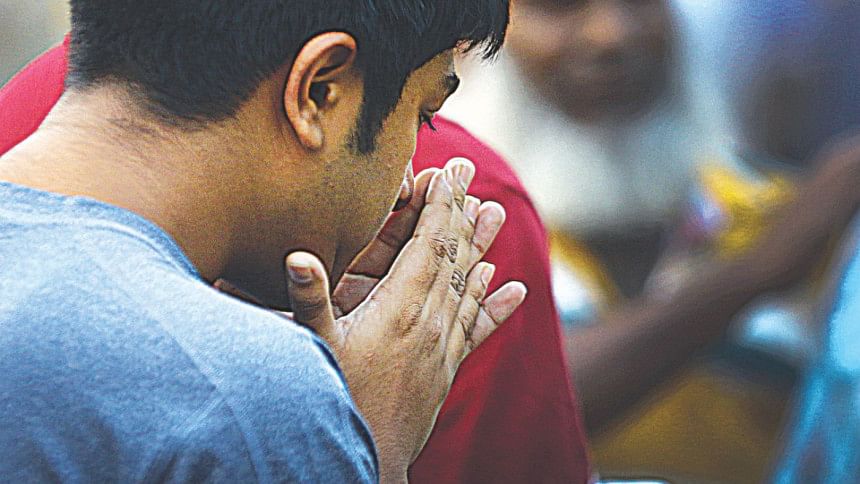 Tamjid Sultan Mahi has become numb. At the tender age of around 16, he lost both his parents in the span of 10 days. 
As he walked out of Banani military graveyard around 7:00pm yesterday, tears streamed down his cheeks, but his face betrayed no emotion.  
He just buried his mother there. Only three days ago, he buried his father Captain Abid Sultan, who was killed in the US-Bangla plane crash in Nepal, in the same graveyard. 
There were people all around, relatives and well-wishers; but you could tell from the emptiness on his face that nothing mattered.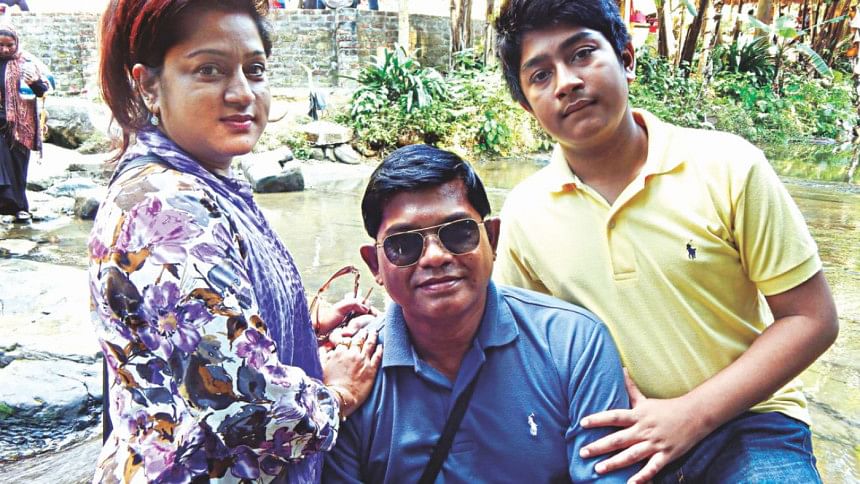 Afsana Khanam died around 9:30am yesterday at the National Institute of Neuroscience and Hospital in the capital. She was under treatment there since March 18, when she suffered a stroke.
After a brain surgery, she suffered a second stroke that night and had been on life support since then, relatives said.
"Tamjid came to the hospital around 10:30am after hearing that his mother died. But he didn't go to the third floor [where she was under treatment] to see her. He sat in a doctor's room on the first floor," said his uncle Kazi Shahinul Islam.
Tamjid, an O-level student, was sitting there as relatives were making arrangements for the funeral. At the namaz-e-janaza at Gausul Azam mosque in Uttara, he did not speak a word, not even when relatives came to comfort him.
Relatives said Tamjid was sleeping beside his mother in their Uttara house when she suffered the stroke. He started screaming after getting no response from her in the morning. She was first taken to a hospital in Uttara and from there to the Neuroscience hospital.
Most of her organs stopped responding on Tuesday, relatives said.
Tamjid's father Abid Sultan, pilot of the ill-fated US-Bangla flight BS 211, along with his three other cabin crew members died in the crash at Tribhuban International Airport in Kathmandu on March 12.
The flight took off from Dhaka with 32 Bangladeshis, 33 Nepalese, and one each from the Maldives and China on board.
At least 49 people, including 26 Bangladeshis, were killed when the plane, a 76-seater Bombardier Dash 8 Q-400, slammed on an empty field, caught fire, and came to a rest on a football pitch.