Upcoming Polls: EC begins talks with civil society today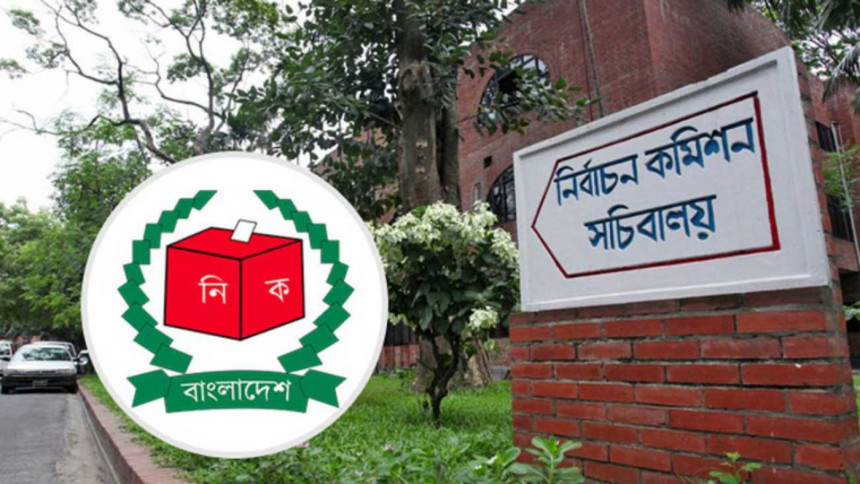 The Election Commission begins a dialogue today on upcoming parliamentary elections with the civil society representatives who would stress a level-playing field for all political parties.
The civil society representatives are likely to recommend that the EC bring some changes to the RPO, introduce the provision of "no vote" and include the armed forces as a regular force in the definition of law-enforcement agencies.
The Daily Star has contacted a dozen of 59 invitees who are scheduled to join the talks at the EC Secretariat with CEC KM Nurul Huda in the chair.
According to the EC schedule, two hours were allocated for discussion on seven agendas.
Although they welcomed the move, some expressed dissatisfaction over the timeframe as each guest would get only two minutes to present their views.
Former caretaker adviser M Hafizuddin Ahmed said it would be tough to make the commission understand the points clearly within two minutes.
"I will emphasise that the commission has to create a level playing field before the election; otherwise the election will not be meaningful," he said, adding that the EC should introduce no-vote.
Dr Iftekharuzzaman, executive director of Transparency International, Bangladesh (TIB), said, "I would like to stress the need of unqualified courage and capacity of commission leadership to fully comply and act in accordance with each and every provision of the RPO without fear or favour.
"They have to realise that they have nothing to gain except the trust of the people, and it is practically in their own hands provided that they can resist any pressures from any quarters -- direct or indirect. I would also be particularly interested to see that the commission gives top priority to enforcement and monitoring of compliance of provisions specific to campaign finance," he said.
Renowned educationist Syed Manzoorul Islam said, "I would not join the talks for two reasons -- first, I have scheduled class at that time and second, the commission has invited 60 people and even if 40 people turned up, it would not be an organised conversation."
Local government expert Tofail Ahmed said it is not possible for EC alone to hold a free and fair election and that is why all the stakeholders must behave responsibly.
Nazmul Ahsan Kalimullah, chairman of Janipop, said, "Personally I think two issues -- comprehensive violence tackling mechanism and electoral dispute resolution -- should be discussed."
Former caretaker adviser Rasheda K Chowdhury said she cannot understand if the meeting would be fruitful as the issue is huge but the discussion timeframe is very limited.
Educationist Dr Tareque Shamsur Rahman said the main point is the EC has to take steps to ensure a level playing field for all political parties.
Election Commissioner Kabita Khanam said, "We have decided to continue the meeting even after lunch, if required. So, there is no time barrier."
Earlier, ATM Shamsul Huda-led commission held talks with the civil society representatives and political parties.
Huda's successor Rakib Uddin-led commission also held talks with the civil society representatives, but BNP and its alliance partners refused to join in.