Arrest order for Tangail MP, 9 others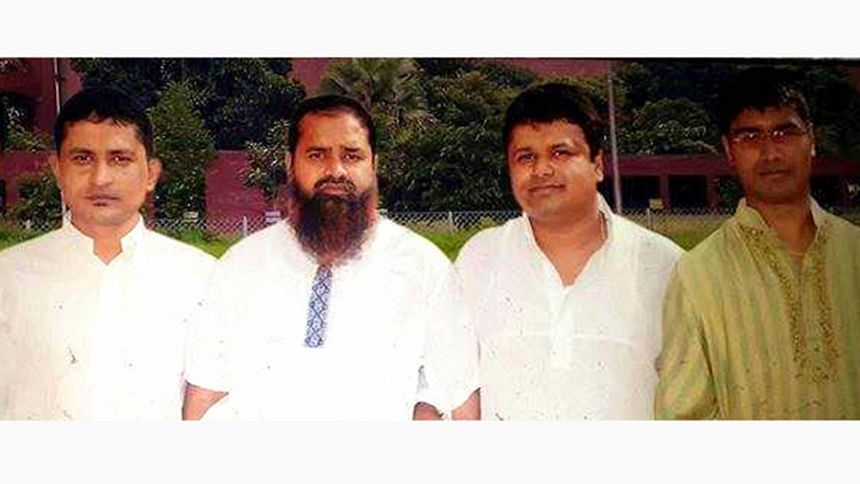 A Tangail court yesterday issued arrest warrants against 10 fugitives, including Awami League lawmaker Amanur Rahman Khan Rana and his three brothers, in a case filed over the killing of Tangail AL leader Faruk Ahmed.
The Senior Judicial Magistrate's Court passed the order after accepting a charge sheet against 14 people, including the fugitives. It fixed May 16 for delivering the next order in the case.
Faruk, a freedom fighter, was shot dead on the night of January 18, 2013. Police submitted the charge sheet on February 3 this year.
The accused are Amanur, AL lawmaker from Tangail-3 (Ghatail), his three brothers -- Shahidur Rahman Khan Mukti, former mayor of Tangail municipality; Jahidur Rahman Khan Kakon, former president of the Tangail Chamber of Commerce; and Saniyat Khan Bappa, former vice-president of Bangladesh Chhatra League --, Amanur's aides Kabir Hossain, Babu Miah, Anisul Islam Raja, Mohammad Ali, Farid Miah and Samir Hossain, and the then Jubo League leaders Alamgir Hossain Chan, Nasir Uddin Nuru, Sanwar Hossain and Masudur Rahman, a former commissioner of Tangail Sadar municipality.
Of them, Anisul Isman Raja, Mohammad Ali, Samir Hossain and Farid Miah are now in jail.
As the court proceedings ended yesterday, Faruk's wife Nahar Ahmed told reporters that she had information Amanur and Shahidur were now in Dhaka while his two other brothers had already left the country.
Amanur last attended parliament on July 5 last year.
Nahar demanded that the case be transferred to the Speedy Trial Tribunal for quick disposal of the case and the killers be awarded the capital punishment. 
On February 8, Tangail police wrote a letter to the district magistrate to take steps for transferring the case from the Senior Judicial Magistrate's Court, considering the "sensitivity of the case," police sources said.
The magistrate forwarded the letter to the home ministry but there has not been much progress in this regard since then, they said.
According to the charge sheet, freedom fighter Faruk decided to contest the post of Tangail AL general secretary in 2012 when he was the unit's publicity secretary.
Amanur and his family were against it as his younger brother Shahidur was preparing to run for election to the post.
Amanur tried to persuade Faruk into quitting the race but failed. The MP and his brothers then ordered their accomplices to kill him, police said in the charge sheet.
Three days after the killing, Nahar filed a case with Tangail Model Police Station against unidentified criminals. Police initially investigated the case that was later shifted to the Detective Branch of police.
Law enforcers arrested Anisul Islam Raja and Mohammad Ali in March 2014. During their interrogation, they named Amanur and his three brothers among those involved in the murder.
Former president and general secretary of Tangail district unit Chhatra League, Faruk was involved with the publication of "Ranagan", a newspaper published from Muktanchal during the Liberation War in 1971.