Rape of 13-Yr-Old: Culprits let off on settlement of Tk 3.5 lakh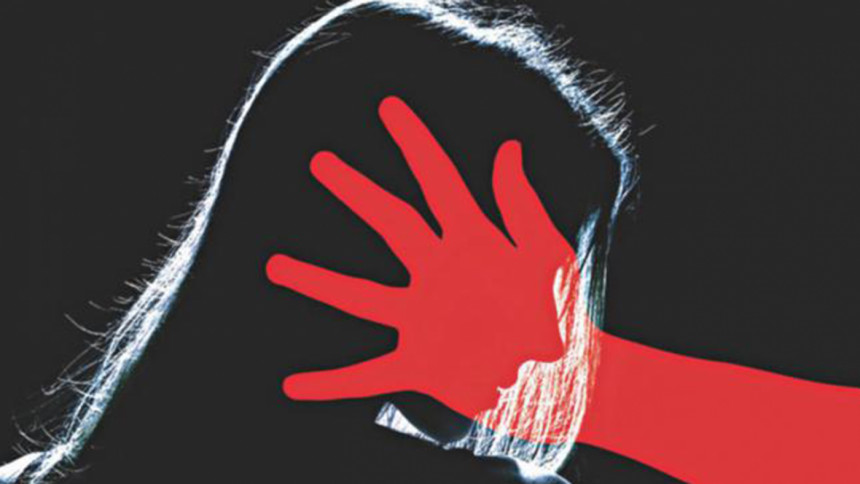 Some local influentials  yesterday "settled" the rape of a 13-year-old schoolgirl at Kotalipara upazila in Gopalganj by asking the alleged rapists to "compensate" the victim with Tk 3.5 lakh.
Kotalipara Upazila Parishad Vice-Chairman Motiur Rahman Hazra along with some others had reportedly asked the six alleged rapists to show up with the money at 10:00am today.
Of the six, Anik Baidya, 19, son of Khokon Baidya, and Diponkor Baidya, 25, son of Gobinda Baidya, have been asked to bring Tk 75,000 each.
The remaining ones -- Shimul Baidya, 19, son of Taran Baidya, Roni Baidya, 18, son of Nirmol Baidya, Tomal Boiragi, 19, son of Bimol Boiragi of Suagram village, and Sumon Biswas, 18, son of Shishir Biswas of Rogunathpur village -- have been asked to submit Tk 50,000 each.
Hazra denied the incident straightaway. "I have not asked anyone to pay the money," he claimed.
Contacted, Superintendent of Police Md Sydur Rahman Khan expressed his ignorance about the matter. "No one has complained about this incident yet. If anyone files a case, we will take necessary steps," said the district police boss.
The victim's father alleged that Anik Baidya, Diponkor Baidya, Shimul Baidya and Roni Baidya waylaid his daughter when she was returning home after visiting Suagram Temple around 11:00pm on August 15.
They took her to a nearby sawmill and raped her there, he alleged, saying, they rescued her from the spot around 2:00am.
Tomal Boiragi's father has, meanwhile, claimed that his son had no involvement in the incident and the victim also did not mention his name in her statement.
He alleged that the vice-chairman called them to go to the upazila parishad office on August 21 and asked him to submit the money. He further alleged that the vice-chairman took his signature on a blank stamped paper and threatened him with severe punishment if they failed to deliver the money.
Talking to The Daily Star, one of the victim's uncles said, "We did not mention the names of Tomal Boiragi and Sumon Biswas. We do not know how their names have been included."
He added, "We went to the upazila parishad office around 1:30pm. There the vice-chairman asked us if we would accept his judgement. We gave our consent."
At one stage, the vice-chairmen declared his "judgement" that the accused would have to "pay" Tk 3.5 lakh and asked the victim's family members to turn up today.
Nur Khan Liton, former director of rights organisation Ain o Salish Kendra, said serious crimes like rape cannot be settled outside court.
"No one including any local government representatives or law enforcer can do this. If anyone does this, his or her action will be considered as an offence," he observed.