Schoolgirl murdered after 'rape'
Housewife gang-raped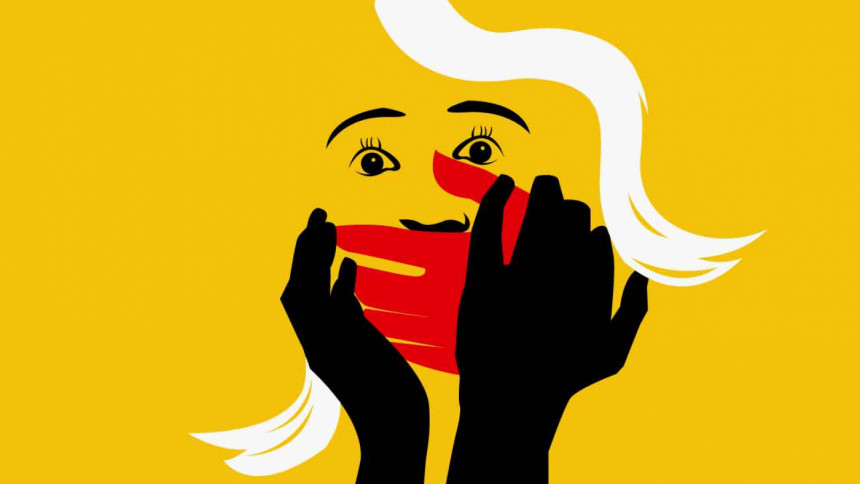 A schoolgirl was murdered, allegedly after being raped and a woman was gang-raped in two districts in different incidents on Monday.
In Jashore, police recovered the body of a second-grader of Karbala Government Primary School from Dharmatala area in Sadar upazila.
Talking to journalists, the victim's mother said her daughter went missing on Sunday afternoon after going out to play with her friends.
As she did not return, the family members began a search for her. After failing to trace her, the victim's father filed a complaint with Jashore Kotwali Model Police Station.
Later on Monday around 9:45pm, the body was found in a sack in a ditch behind the house of their neighbour.
The girl's mother alleged that her daughter was abducted by some local teenagers and killed after being raped.
Samir Kumar Sarkar, officer-in-charge (investigation) of the Jashore police station, said the evidence of rape was found during initial investigation.
The victim's father had already filed a case in this connection.
He also said after the body was found from their neighbours' house, they went into hiding.
They might be involved with the incident and police was trying to arrest them.
Meanwhile, several hundred local people staged demonstration and blockaded the Jashore-Jhenaidah highway demanding punishment of the rapist.
Elsewhere in Dhaka's Ashulia, a housewife was allegedly gang-raped by a group of miscreants at Goailbari area in Savar on Monday night.
Police yesterday arrested five people for their alleged involvement with the incident.
Quoting the girl's and her family members, police said the 19-year old had been looking for job for a while.
On Monday evening, she went to visit some acquaintances to discuss about a prospective job.
On her way back home around 8:30pm, six to seven people forcibly took her to an abandoned place and gang raped her. The criminals fled the scene afterwards, leaving the housewife there around midnight.
The victim then lodged a complaint with police, on the basis of which five people were arrested.
Fozikul Islam, a sub inspector of Ashulia Police Station, also investigation officer of the case, said the arrestees confessed to the crime during primary interrogation.
The victim would be sent to Dhaka Medical College Hospital for medical tests, he said.
(Our Benapole and Savar correspondents contributed to the report.)