2 schoolgirls raped in two districts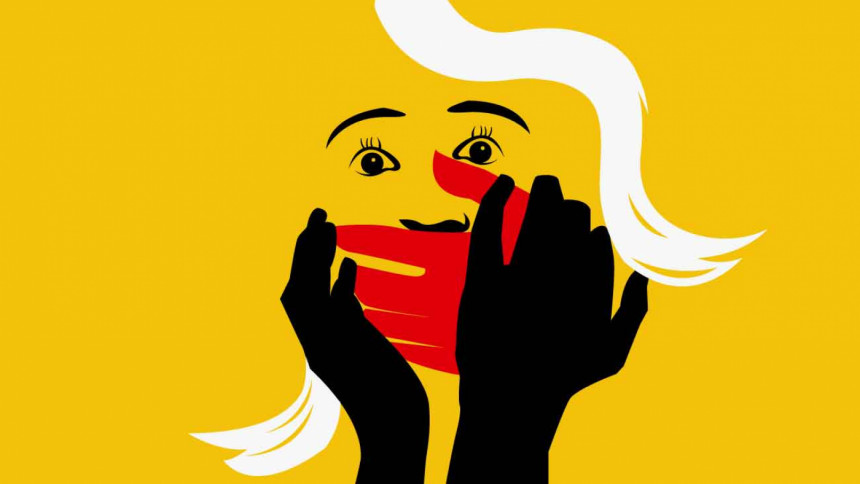 Two cases were filed with Bandarban and Narayanganj police yesterday over rape of two schoolgirls in the districts.
In Bandarban's Rowangchhari upazila, a ninth grader was abducted on April 23 and had been raped in a hotel till yesterday.
The victim told The Daily Star that her schoolmate's elder brother U Shwe Sing Marma, 25, took her to visit Ram Jadi (temple) area and later abducted her from there.
U Shwe then took her to a local hotel and raped her. He also threatened the victim with death if she disclosed the matter to anyone, she added.
A case was filed with Rowangchhari Police Station on Friday after the victim managed to flee the hotel and return home.
Shariful Islam, officer-in-charge of Rowangchhari Police Station, said they arrested U Shwe on Friday from Bandarban Bus Station area.
Meanwhile, a 12-year-old girl was raped allegedly by a local grocery store owner at Araihazar upazila in Narayanganj on Friday.
The accused is 35-year-old Alauddin.
According to police, the victim went to Alauddin's store for purchasing grocery. She was waiting in front of the store as it was raining outside. Taking the chance, Alauddin forcibly took the girl inside his store and raped her.
Hearing the girl scream, locals rushed to the spot and rescued her but Alauddin managed to flee, the law enforcers added.
Akhter Hossain, officer-in-charge of Araihazar Police Station, said the victim's father filed a case against Alauddin yesterday.
Police were conducting drives to arrest the alleged rapist, he added.