Bangladesh vs England 3rd ODI
Rain or cyclone?
Uneasy calm broods before the storm
There is a strong possibility of rain in Chittagong today. And if it rains, cricket aficionados in Bangladesh and across the world are set to miss a different kind of cyclone that has been gathering momentum over the last couple of days with one Jos Buttler in the eye of the storm which is set for a 2:30pm landfall at the Zahur Ahmed Chowdhury Stadium.
The proverbial cyclone is a reference to the third one-day international between Bangladesh and England, an unofficial final which has been spiced up ever since the much-talked-about send-off of England captain Jos Buttler in the second ODI at Mirpur on Sunday that the home side won in dramatic fashion to level the series at 1-1.
Buttler was roared off by the Tigers after the third umpire ruled him out leg-before following a review and with that dismissal England's chance of winning the game effectively evaporated. However, the Tigers' celebration in his face and the subsequent reaction from the otherwise mild-mannered England captain has taken centre-stage to an extent that it has turned the match in the port city into more than just a game to be won.
Although the game's ruling body has docked Bangladesh captain Mashrafe Bin Mortaza and Sabbir Rahman 20 per cent of their match fees each for creating the kind of noise that violated the standard norm and reprimanded Buttler for reacting, that on-field issue, which is something quite natural, has been dragged to an extent that not only created an uneasy calm in the two sporting camps, but also set the stage for another overflow of emotion.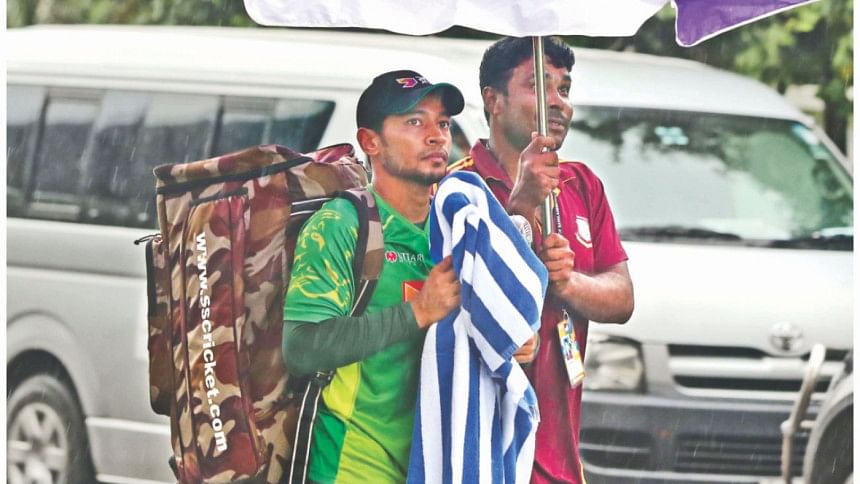 So far the atmosphere has been very tense with Bangladesh refraining from celebrating their win in the team hotel in Dhaka. The two teams travelled to Chittagong on the same flight on Monday but it was distinctly divided by the aisle.
This is a kind of situation England players are more accustomed to, but for Bangladesh this is something they have hardly come across before because they were never as fiercely competitive as they have been over the last one-and-a-half years. These are actually plots and sub-plots every big team resorts to before a big match. And today's unofficial final is definitely the biggest platform where the mental strength of the Tigers will be stretched to its limit along with their physical abilities.
And if they can pass this test it will not only give the Tigers their seventh home series win on the trot but add the England Lions to their high profile casualty list after Pakistan, India and South Africa.