Radiation not alarming
Atomic commission test prompts experts to look for other chemical contamination; last of Sunamganj haors flooded
Bangladesh Atomic Energy Commission (BAEC) yesterday confirmed that the radiation levels in the samples of water, dead fish and ducks collected from the flashflood-hit haor region were within the permissible limits and not alarming. 
The BAEC test results came as a sigh of relief amid an outcry across the border over India's exposing open pits of uranium to a river and subsequent death of fish in the river basin close to Bangladesh's haor-rich district of Sunamganj.
Meanwhile, the overall flood situation in Sunamganj's haor regions continued to aggravate further as new areas in Jamalganj upazila went under water after the embankment at Paknar Haor breached at different points since Sunday night.
Paknar Haor was the lone haor which remained unaffected after onrush of water damaged Shanir Haor in the district's Tahirpur upazila on Sunday.
Locals tried to save the embankment at Paknar Haor from breaching, but their efforts were in vain due excessive rain and onrush of water from hilly areas in the upstream, reports our correspondent, quoting Nurul Huda, chairman of Sunamganj District Council.
About 8,000 hectares of cropland have so far gone under water, according to Prashun Kumar Chakrabarti, upazila nirbahi officer of Jamalganj.
The embankment at Paknar Haor breached at Oraorkandi point. Surges of floodwater submerged boro crop on a large area of land, the UNO said.
Besides, many villages have gone under water too.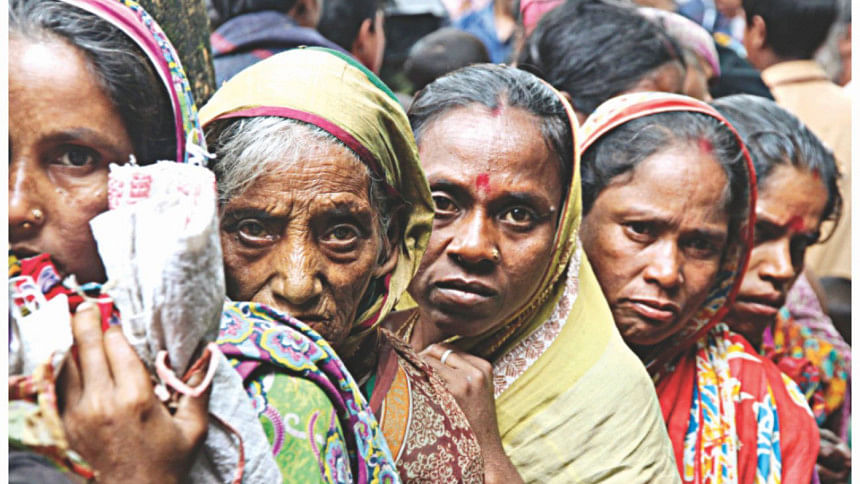 An unusual early flashflood struck the entire haor region in the country's northeast late last month and damaged boro crops on nearly two lakh hectares of land in Sunamganj, Netrakona, Moulvibazar and some other adjoining districts. Conservative estimates put the loss of rice at over half a million tonnes.
According to government statistics, around 1,276 tonnes of fish and 3,844 ducks died in the haors.
WHAT CAUSED DEATHS?
Media reports in India and Bangladesh over uranium mining in Meghalaya West Khasi Hills region and its exposure on the Ranikor river, just across Sunamganj border, and the subsequent deaths of fish in Sunamganj haors prompted the BAEC to go for tests.   
A 10-member BAEC team visited Sunamganj and collected samples. Upon completion of tests, the team leader and a member (physical science) of BAEC, Dilip Kumar Saha, told The Daily Star yesterday that they found the radiation level was within the permissible limits.
Saha said they carried out "Gamma Spectrometry" and "Inductively Coupled Plasma Mass Spectrometry" (ICP-MS) tests at two of their laboratories and found no alarming radioactive materials in haor waters.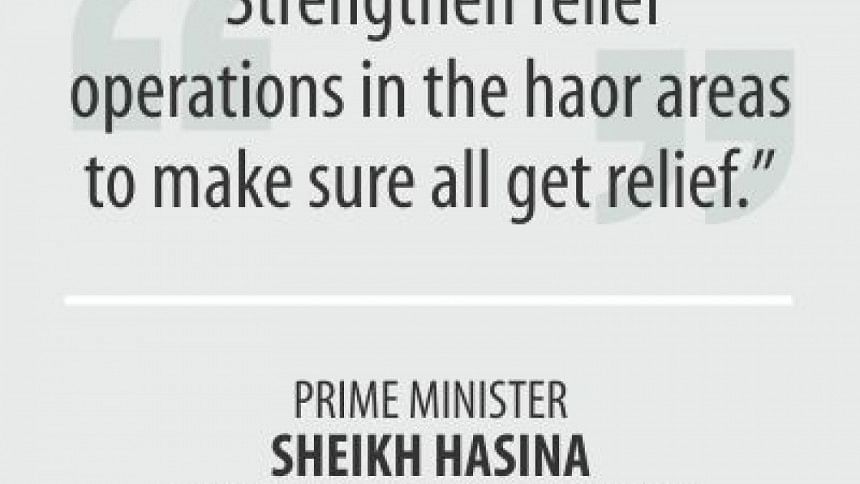 Most radioactive sources produce gamma rays, which are of various energies and intensities. When these emissions are detected and analyzed with a spectroscopy system, a gamma-ray energy spectrum can be produced.
ICP-MS is a type of mass spectrometry which is capable of detecting metals and several non-metals at concentrations as low as one part in 1015 (part per quadrillion, ppq) on non-interfered low-background isotopes.
The BAEC member said though they didn't test other aspects of contamination, it was presumed that ammonia gas from submerged rice plants and the dissolved urea and pesticides contaminated the haor waters for a few days, causing deaths of fish and ducks. However, things were improving after fresh rainwater lessened the contamination, he added.
He said the fisheries department identified rotting of submerged rice plants as the cause of deaths of aquatic plants and animals. Earlier, some local fishermen viewed that rotten rice plants could be a probable reason behind the deaths, said some department officials.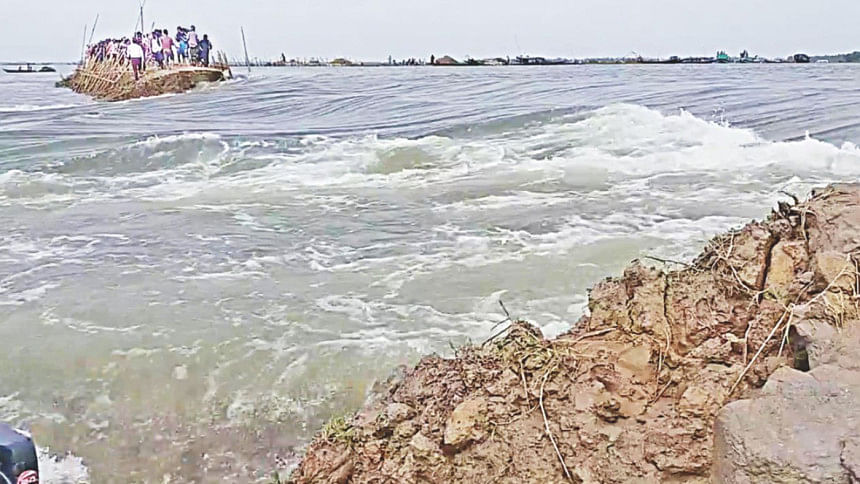 However, Department of Agriculture Extension officials found it difficult to subscribe to this argument as they said rice plants were submerged in the past, but that never caused deaths of fish and ducks.
Talking to this newspaper yesterday, former head of the government's haor development board M Inamul Haque said mining of coal in the upstream areas might have some consequences on quality of water in the downstream -- Bangladesh's haor areas.
CREDIT RECOVERY POSTPONED
Bangladesh Bank yesterday postponed recovery of agriculture credit from farmers in haor regions considering the huge losses they suffered due to the flashflood.
The central bank asked all commercial banks to provide facilities to farmers to reschedule their credit through relaxation of down payment or easy installment.