Plan to revive battered Buriganga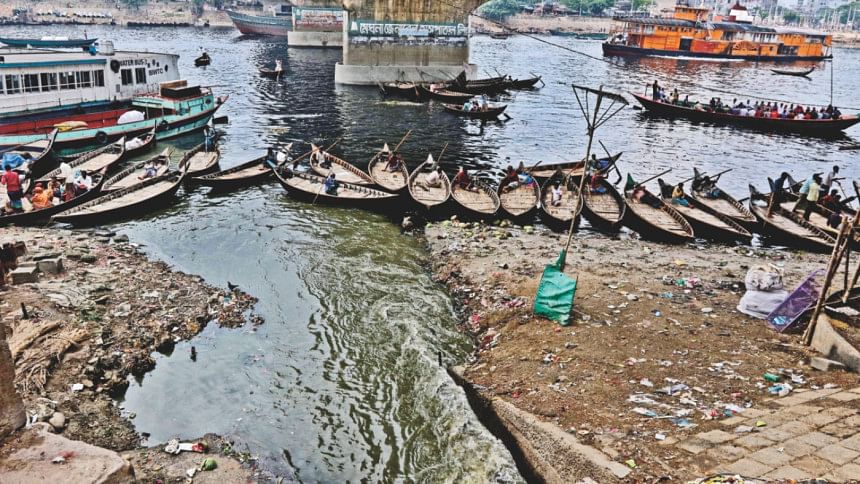 With all the previous efforts to save Buriganga river going in vain, Dhaka South City Corporation (DSCC) Mayor Sayeed Khokon yesterday came up with a plan to revive the river.
At a press conference at the Sonargaon Hotel, he announced his plan to evict encroachers, stop pollution and bring back clean water flow with the possible funding of the World Bank.
"We are in the process of getting a fund from the bank," he said, adding that under the initiative they would develop the riverfront, making it a centre for amusement, and protect the historical structures and develop the sanitation process by setting up an effluent treatment plant (ETP) to reduce the pollution.
At the press conference, convened to evaluate the one-year performance of the mayor, Khokon highlighted the ongoing development work of the DSCC and its future plans.
Speaking on the occasion, former food and disaster management minister Abdur Razzak said they had made a commitment to the city dwellers to turn the Buriganga into a beautiful river.
The DSCC mayor had taken an initiative in this regard and the proposal was with the Economic Relations Division (ERD), he informed.
Dhaka dwellers are all too familiar with the sorry state of the river. Dark murky reeking water; the constant plying of vessels; industrial waste being dumped; individuals and even real estate companies encroaching upon it are everything the city dwellers have been living with for years. There is no point going fishing in the river. There are hardly any fishes there.
Environmentalists have long been urging the government to do something about the river.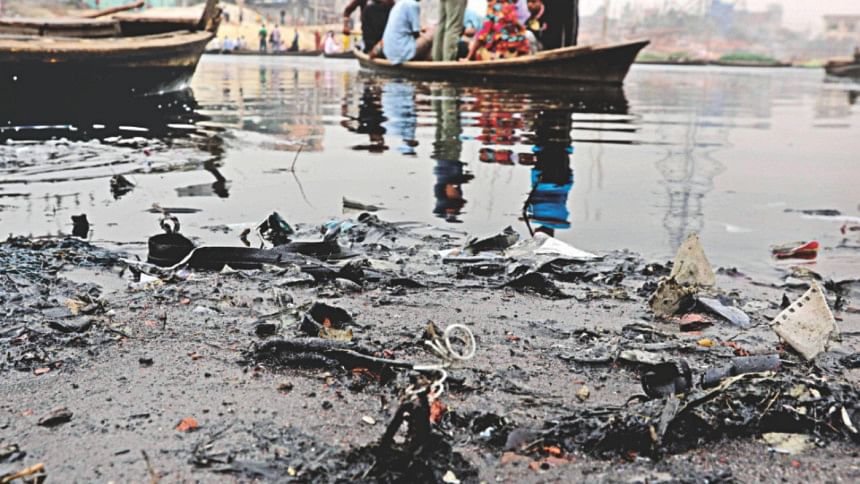 Responding to a question about the lack of coordination between different utility service providers, Khokon said there are 56 service providing organisations and a lack of coordination among those was hampering services.
He said both the mayors of the city have already requested the prime minister to form a coordination committee in which she would be the head. "We hope we will shortly get the committee," he said, adding, "We are now sitting with the heads of departments as part of the coordination efforts."
About new unions, which have already been included in the DSCC, he said there would be planned development in the expanded areas but they want to go slow with it. He said they would also provide all necessary services to the new unions.
Responding to a question about fund crisis, the mayor said even though 65 percent of the income of undivided DCC had gone to Dhaka North City Corporation (DNCC), the DSCC has to spend 65 percent whereas the DNCC spends 35 percent.
He said as the prime minister has given assurance of providing money and had already provided Tk 1,700 crore for development and beautification of DSCC areas, money was not a problem.
Khokon said they would send a proposal to the government asking for a portion from the national revenue to increase the income of the DSCC.