AL, BNP get 'mayor's nod' for rallies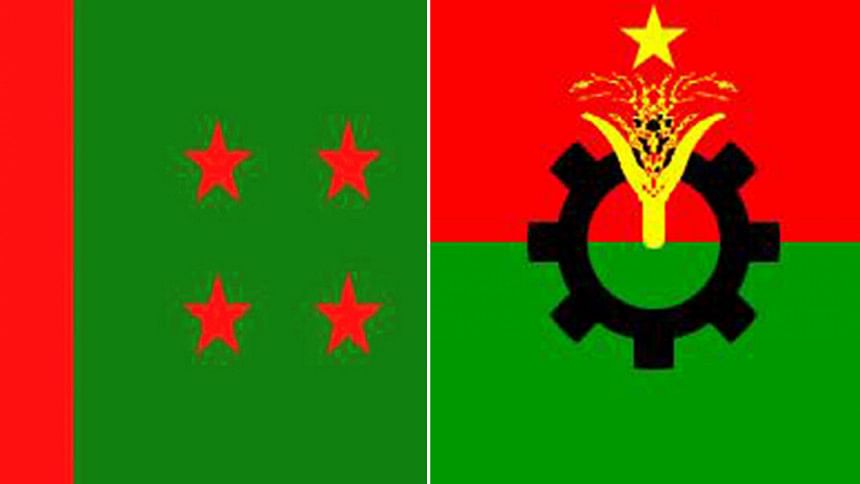 The city corporation authorities have allowed Awami League and BNP to hold rallies in front of their respective central offices tomorrow to mark the January 5 general election.
Mayor of Dhaka South City Corporation Sayeed Khokon disclosed the city corporation's decision at a press conference at Nagar Bhaban in the capital, Dhaka today.
But the Dhaka Metropolitan Police is yet to decide whether the two parties can go ahead with their programmes. 

Also READ: AL won't let BNP stage protests
Asked whether any permission from DMP is needed after approval by the city corporation, Khokon said DMP's permission needed to use loudspeakers.
Maruf Hossain Sorder, DMP deputy commissioner (media), told The Daily Star that they are yet to decide about the permission of AL and BNP's programmes.
The mayor further said the city corporation's permission is needed to hold any programme on the streets of the city.
DMP has not given any permission yet as tension raised following AL and BNP's appeals to hold rallies at the same place and same time, Khokon continued."In this situation, both the parties sought permission from us for holding programmes in front of their respective central offices."
"In a special consideration, the parties are allowed to hold rallies in front of their central offices to express their opinion peacefully," he added.