Wasa water clean!
Claims MD, but admits he sometimes boils it before use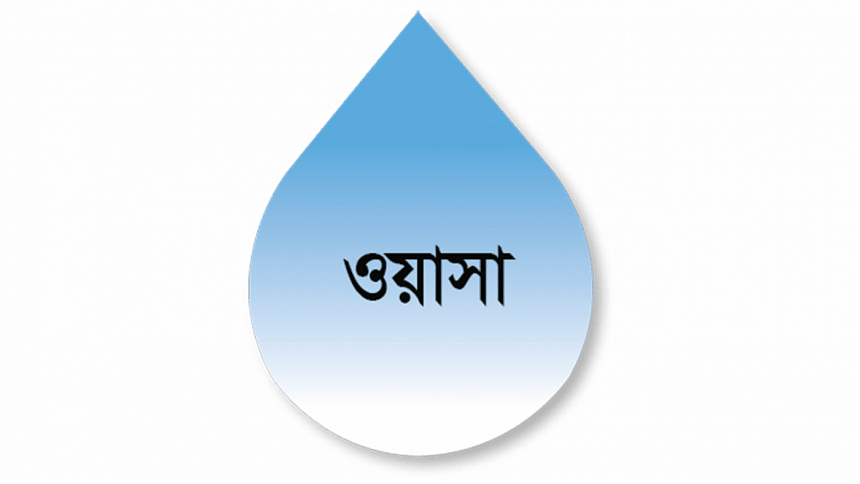 Dhaka Wasa managing director yesterday boasted that Wasa water "is 100 percent pure" while also admitting that sometimes he himself boils the water at his home.
"I fail to understand why people would burn gas to boil supply water that is 100 percent pure and safe," Taqsem A Khan told a press conference, organised to contest a recent TIB report that painted a dismal picture of Wasa water. 
However, replying to a question, he said that sometimes he boils the Wasa water for himself, sometimes drinks directly from the tap and sometimes drinks Wasa's bottled water.
With 3.74 lakh connections in its 360sqkm service area, Wasa produces 240 crore litres of water daily. Of this, 22 percent is surface water taken and treated from rivers and the rest is extracted from underground with 900 deep tube wells.
This water is brought to city dwellers' homes through a network of 60,000km supply lines -- 36,000km of which are derelict 150-year-old pipes, said Wasa Technical Director AKM Shahid Uddin, who was present at the press conference at Dhaka Reporters' Unity.
Wasa has so far replaced just 24,000km of the network with modern supply lines, he said.
City dwellers have long complained that the derelict Wasa supply lines are responsible for rampant water contamination in different city parts. 
"We never drink Wasa tap water directly without boiling or filtering because of poor drinkability and bad odour," said Rina Akhtar, a resident of Shahjahanpur, one of many city areas where water qualities are reportedly poor.
On April 17, the TIB published its year-long study, which found that 91 percent Wasa subscribers have to boil the supply water to make it drinkable and, in the process, they burn gas worth Tk 332 crore a year.
Findings also show that nearly 45 percent subscribers do not get the desired amount of water while about 35 percent complain of poor-quality water throughout the year.
The Wasa MD said such claims were unfounded.
In a written response to the TIB report, he said not all of the 1.72 cr Dhaka dwellers boil Wasa water to make it drinkable, although he did not say how many do so.
"The water supplied by Wasa is 100 percent pure and safe from the source to consumers' private reservoirs," he insisted, and termed the TIB report "hypothetical".
Contacted yesterday, TIB Executive Director Dr Iftekharuzzaman said they stood by their findings.
Taqsem said they tested 243 water samples collected from their 360sqkm service area in November last year.
The results show that in terms of e-coli and other contamination, the water is 100 percent pure at the deep tube wells and 84 percent pure in Wasa supply lines. At consumers' private reservoirs, it is 60 percent pure, he said.
Similar tests were done during January-March this year collecting 134 samples, and results show that Wasa water is 100 percent free of fecal coliform and e-coli contamination at all levels, he added. 
"However, such contamination was found in some derelict water supply lines," he said. 
Wasa also tested samples from 3,146 waterpoints of the capital's 26 slum areas at the International Centre for Diarrhoeal Disease Research, Bangladesh (icddr,b) and the Department of Public Health and Engineering, which found no fecal contamination, he said. 
But the TIB found 1.4 million cubic metres human waste is generated in the Wasa area of Dhaka city every day. The Wasa has the capacity to treat only 50,000 cubic metres while the rest 96 percent is released into canals and rivers, which are the source of 22 percent of Wasa water. 
Asked about this, the Wasa MD said fecal sewage was released into the water bodies and that it did not contaminate Wasa's supply water.