The Daily Star Investigation
The rise of the rogues
Records of 32 yaba godfathers and dealers show how they made fortune smuggling in the crazy pills; 4 of them are Bodi brothers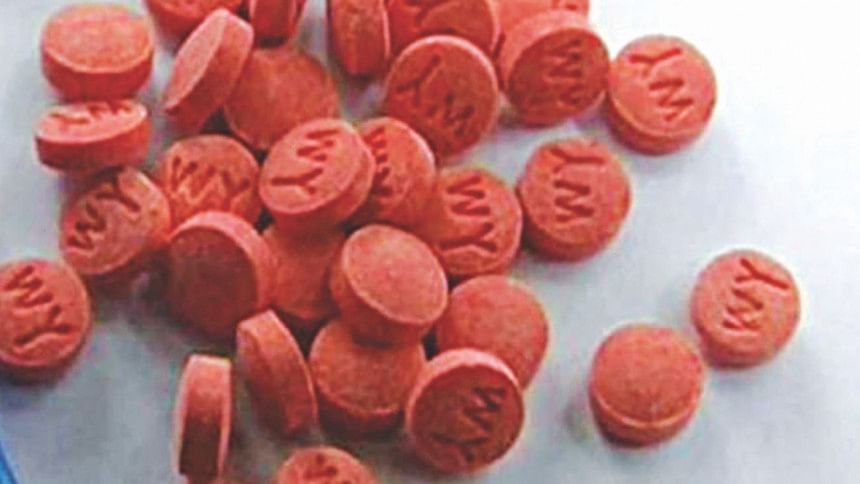 From political leaders to businessmen, fish traders to poultry farm owners and brickfield workers to tailors -- the professions of 102 yaba godfathers and dealers who surrendered to police on February 16 are as varied as their age.
But all of them have one thing in common: their wealth saw an astronomical rise after they got involved in the smuggling of the crazy drug. All of them have cases filed against them but most of them never got arrested before.
The Daily Star analysed records of 32 godfathers and dealers who are now in the Cox's Bazar District Jail. Of them, four are brothers of former lawmaker Abdur Rahman Bodi.
The four were named as patrons of yaba traders in four separate intelligence reports of the home ministry and one report of Cox's Bazar Special Branch of police.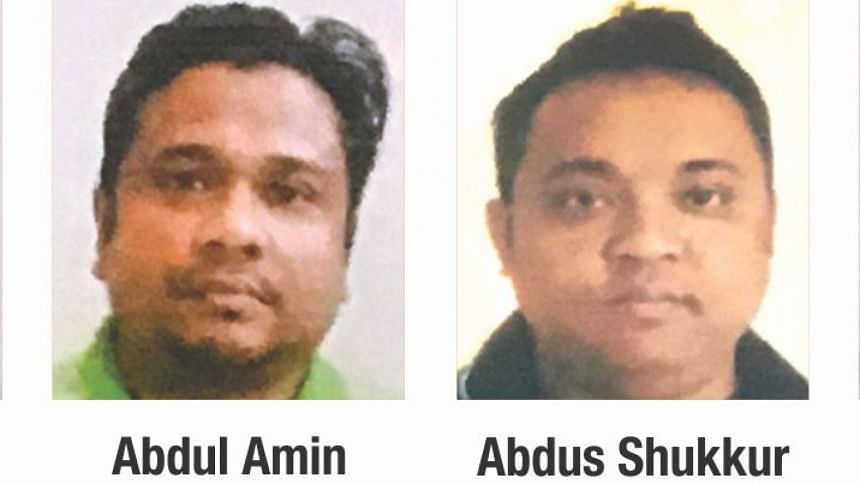 Abdus Shukkur, 33, who is third among ten siblings of Bodi, alone controlled majority of the yaba smuggling in Teknaf, the gateway of the pink pills from Myanmar.
Shukkur, a step brother of the former MP, was a Burma teak importer in Teknaf and also involved in brickfield business.
Wanted in an acid attack case filed with Teknaf Police Station on August 31, 2005, he was never arrested by law enforcers until the February 16 surrender to police.
Shukkur dropped out of school after class-IX and eventually became the organising secretary of Teknaf municipality Awami League.
"Using the political influence, Shukkur used to bring in big yaba shipments from Myanmar and give shelter and support to yaba dealers," according to a report prepared by police officials who interrogated him.
"He used to get a commission from the yaba dealers for each shipment entering Bangladesh," it added. 
According to sources, Shukkur used to smuggle in the pink pills concealing those inside the Burma teak shipments.
He did not inherit any property from his father but now owns a luxurious three-storey building in Aliabad area of ward 8 of Teknaf municipality. Besides, his family lives in a flat in the capital's Bashundhara Residential Area.
Family sources said he also initiated gold business in Dubai and bought a number of cars and dozens of CNG-run auto-rickshaws. 
He left the country after law enforcers began anti-narcotics drives in March last year and returned getting the chance to surrender.
Bodi's another brother Shafiqul Islam alias Shafiq, 29, was named after Shukkur in the police database.
Though accused in a human trafficking case filed with Teknaf Police Station on December 14, 2014, he was not arrested until the surrender.
Police record shows he started a small business in Teknaf port after completing Bachelor of Business Studies degree. He later got engaged in yaba smuggling by using Bodi's political influence.
Like Shukkur, he also sheltered yaba dealers.
Shafiq's hobby was to buy motorbikes of new models. He owned a car and a dozen bikes, said family sources.
He has a two-storey building in Chowdhurypara area of ward no 7 of Teknaf municipality and acres of land in Cox's Bazar.
Abdul Amin, 41, was wanted in three separate cases filed with Teknaf Police Station -- two in 2005 and one in 2010 -- but never got arrested before like his brothers Shukkur and Shafiq.
Amin, a former secretary of Teknaf municipality AL, started salt business after his SSC exams in 2002. He used to provide legal support to yaba dealers, according to the police report. 
"When Amin's close aides were arrested by law enforcers for yaba dealing, he helped them get released," reads the report prepared last month.
Family and local sources said Amin initially used to smuggle salt from Myanmar and sell it at Narayanganj port. Later, he entered yaba business and built his own empire.
He now owns a three-story building in Aliabad area of Teknaf and several flats in Dhaka while his wife and son live in Bashundhara Residential Area. He was planning to contest the municipality election before the surrender, said family sources.
Bodi's another brother Foysal Rahman, 29, was wanted in a case filed with Teknaf Police Station on December 14, 2014 but this is the first time he is in jail.
He discontinued studies after SSC exams and started looking after Shukkur's business. Later, he got engaged in yaba trade and began to help the dealers as directed by Shukkur.
Foysal owns several cars and microbuses. He lived in his father's residence in Chowdhurypara area of Teknaf till the surrender in February though he has several flats in Chattagoram.
CONTESTING POLLS FROM JAIL
Enamul Haque alias Enam Member, 24, was a cattle trader but now he owns a luxurious house built on one acre of land in Nazirapara area of Teknaf.
Wanted in 15 cases filed with Teknaf Police Station, including that for arms and narcotics, Enam was named as a top narcotics dealer in four reports of the home ministry.
Although he did not continue studies after class-V, he is now fluent in English.
Police record shows he was arrested by Border Guard Bangladesh in 2015 with arms and yaba.
But using his illegal wealth amassed through drug smuggling, he took part in Teknaf Sadar Municipality election from behind bars and got elected as a member.
SYNDICATE OF BROTHERS
Abdur Rahman, 32, and his brother Jiaur Rahman alias Jihad, 27, were earlier involved in sawmill business. Jihad is the finance secretary of Teknaf thana BNP while Rahman a member of the party unit, said police database.
They started yaba smuggling together and their names appeared as top listed yaba godfathers in the reports of the home ministry and Cox's Bazar Special Branch.
Sources claimed that they got involved in narcotics business through their brother-in-law Saiful Karim, a top listed yaba godfather now believed to be hiding abroad.
Jihad was wanted in nine cases filed under arms, special power and narcotics acts while Rahman was wanted in seven. All the cases were filed with Teknaf Police Station from 2013 to 2017 but they were never arrested.
Both of them have established an empire in Teknaf. They own filling stations, markets, residential hotels and several luxurious buildings. Besides, they also own several cars and trucks, according to sources.
WORKER LEADER TURNS YABA DEALER
The life of Hasan Abdullah, 34, an honours student of Chittagong College, changed after he became involved in transport business in Teknaf.
At some point he got into yaba smuggling using the network of transport workers. Learning to make easy money, he saw no reason to continue studies after 2012.
Hasan, also secretary of Sramik League's Teknaf Union Parishad unit, has been named as a yaba dealer in reports of the home ministry and Special Branch.
Six separate cases were filed against him with Teknaf Police Station from 2014 to 2018 but he was never arrested until the surrender.
Sources claimed that he now owns several trucks, a building in Jadimura area of Teknaf and acres of land in Chattogram. One of his hobbies is to buy new motorbikes.
LIFE IN JAIL
The luxurious life of the top narcos continued even after arrest as they managed all possible comforts for them in jail, sources said.
"The top narcotics dealers are passing days in jail gossiping and loitering. Their family members meet them in jail and provide them with food," an official of Cox's Bazar district jail told The Daily Star.
Top ten godfathers, especially, the family members of former lawmaker Abdur Rahman Bodi, applied to get shifted to hospital from jail citing health problems, he said.
Bazlur Rashid Akhand, superintendent of district jail, told The Daily Star that they received the applications of ten narcos.
"The drug traders are not getting any additional benefits but they are getting chance to meet family members and receive food," he added.
ACTION AGAINST ILLEGAL WEALTH
The district police said they have taken steps to take action concerning the narcotic traders' wealth.
"We have given letter to CID money laundering unit, ACC and NBR last week to check on the narcotic dealers' wealth," said ABM Masud Hossain, superintendent of police in Cox's Bazar.