Sheikh Selim's grandson among dead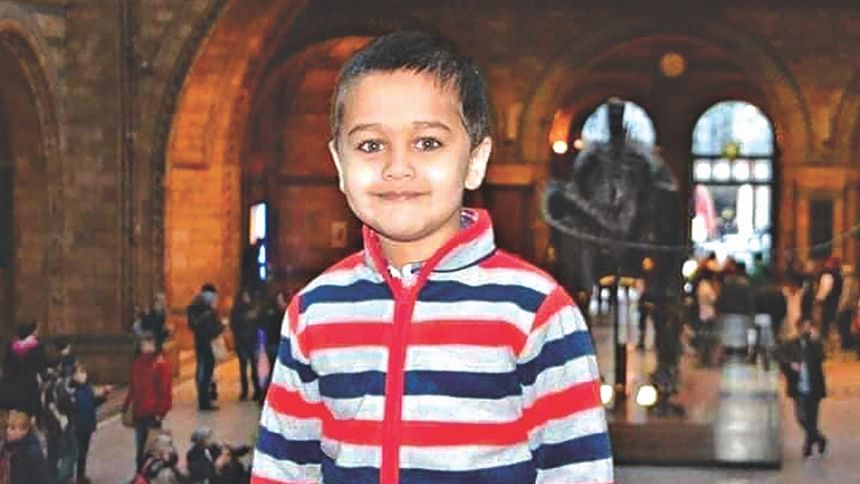 A grandson of Awami League Presidium Member Sheikh Fazlul Karim Selim was killed in the series blasts that tore through churches and hotels in Sri Lanka on Easter Sunday.
Eight-year-old Zayan Chowdhury was having breakfast with his father Moshiul Haque Chowdhary Prince at the restaurant of a hotel in Colombo when the explosion occurred, family sources said.
Injured Moshiul is currently undergoing treatment in Colombo.
Moshiul and his wife went to Sri Lanka on holiday with two of their children. His wife and younger son were in their hotel room when the blast rocked the hotel, they said.
Selim's wife and their two sons flew to Sri Lanka yesterday to bring Zayan's body back home today, family sources said.
Moshiul would not be returning as he was undergoing treatment there, they added.
"The condition of his [Moshiul's] legs was very bad. A surgery was done on his legs yesterday [on Sunday]. Another operation is going on now," said the source yesterday evening.
Prime Minister Sheikh Hasina, who is also Sheikh Selim's cousin, said, "Selim's son-in-law and a grandson were taking food at a restaurant, where a bomb blast took place."
Addressing a reception accorded by Bangladesh community in Brunei Darussalam on Sunday, she condemned the deadly bomb attacks and urged all to be vocal against terrorists.
British MP Tulip Siddiq, Selim's niece, wrote on Twitter, "I lost a relative today in the Sri Lanka attacks. It's all so devastating. Hope everyone is keeping safe. Solidarity with the people of Sri Lanka."
A series of blasts at churches and hotels in and just outside Sri Lanka's capital killed nearly 300 people and injured hundreds more. It was the nation's worst violence since a bloody civil war ended a decade ago.