Sheikh Selim's grandson killed in Sri Lanka blasts
Body will be brought to Bangladesh tomorrow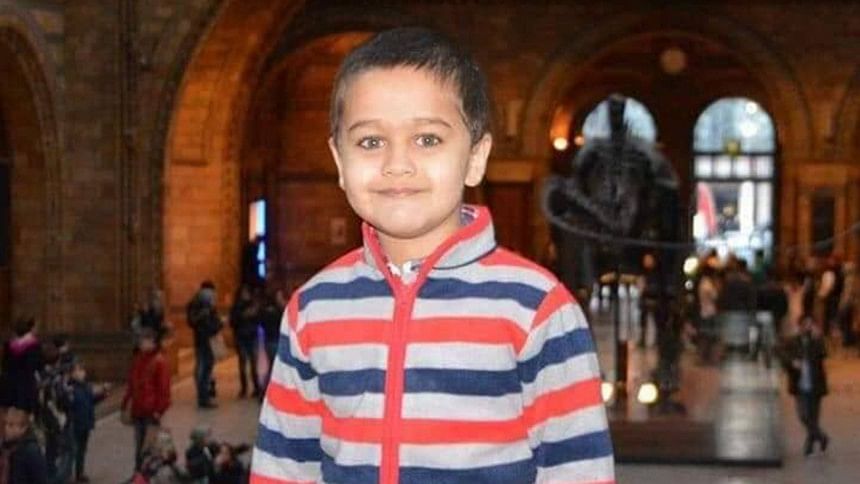 Awami League leader Sheikh Fazlul Karim Selim's grandson Zayan Chowdhury has been killed in the series blasts in Sri Lanka.
His son in-law Moshiul Haque Chowdhury Prince was injured in the attack and is currently undergoing treatment in Colombo.
Confirming the death, Home ministry's Public Relation Officer Sharif Mahmud told The Daily Star the minister went to Sheikh Selim's Banani residence to offer his sympathy over the death of Zayan Chowdhury.
The body of Zayan will be flown to Dhaka on Wednesday, family sources said.
'Zayan's body will be flown to Dhaka on Wednesday. His namaz-e-janaza will be held at Banani playground after Asr prayers on that day," Awami League Presidium Member Sheikh Selim told BSS tonight.
He said Zayan will be laid to eternal rest at the Banani graveyard where martyrs of August 15, 1975 carnage were buried.
Zayan went to Sri Lanka with his parents and brother and was staying at one of the hotels which was also targetted in the series bomb blasts yesterday. 
A series of blasts at churches and hotels in and just outside Sri Lanka's capital killed at least 290 people and injured hundreds more on Easter Sunday. It was the nation's worst violence since a bloody civil war ended a decade ago.