Prescription now must for antibiotics
HC asks govt to take measures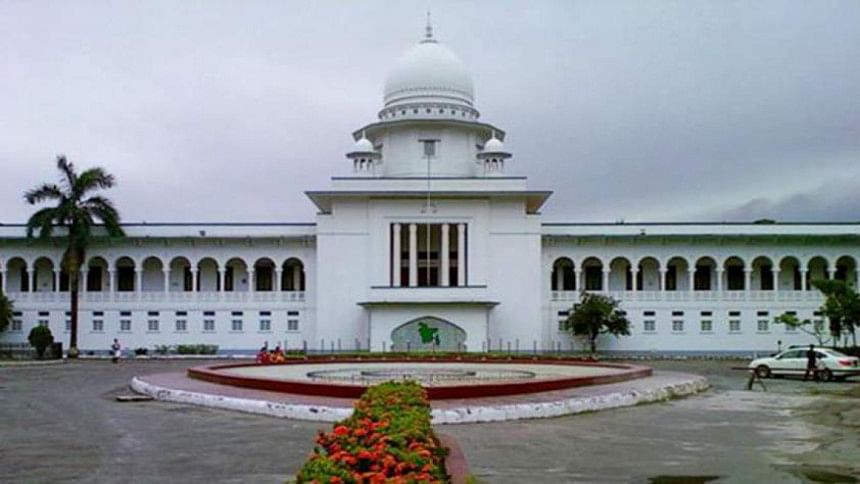 The High Court yesterday directed the government to take necessary steps to stop the sale of antibiotics without prescription from registered doctors.
The court ordered the director general (DG) of the Directorate of Drug Administration to issue a circular to this effect in two days after receiving the order.
Once issued, the deputy commissioners and civil surgeons can take steps to stop the sale of antibiotics without registered doctors' prescriptions.
The HC also issued a rule asking the government authorities concerned to explain why selling antibiotics without prescriptions from registered doctors should not be declared illegal.
The HC bench of Justice Sheikh Hassan Arif and Justice Razik-Al-Jalil came up with the order and rule following a writ petition filed by SC lawyer Sayedul Haque Suman seeking necessary order on the issue.
Citing the petition, Sayedul said on many occasions antibiotic drugs were reportedly sold to people without prescriptions and excessive use of the medicines made those ineffective.
Quoting a senior doctor of Bangabandhu Sheikh Mujib Medical University (BSMMU), the lawyer in his petition said antimicrobial resistance superbug could be responsible for up to 80 percent deaths in the largest intensive care units of the country.
Prof Sayedur Rahman, chairman of the Department of Pharmacology at the BSMMU, told British daily The Telegraph that 400 out of approximately 900 patients admitted to the BSMMU ICU last year died.
Around 80 percent of those deaths were attributed to bacterial or fungal infections that were resistant to antibiotics, said the physician.
Suman annexed the Telegraph report published on April 22 with the writ petition. The British newspaper referred to a report published in The Daily Star on April 8.
The report, under the headline "A big cause for health concern", highlighted the overuse of antibiotics behind the spread of antimicrobial resistance (AMR).
Citing a study, it also stated that 70pc deaths in hospital ICUs were linked to AMR.
Referring to the latest data and analysis of the Department of Microbiology and Immunology (DMI) at BSMMU, the report also stated that superbugs and multi-drug resistant (MDR) bacteria were detected in 6.5 percent cases in 2010.
But it increased to 11-14 percent in 2018.
"It is alarming because the percentage is increasing faster during the last one year compared to previous years," Prof Ahmed Abu Saleh, head of DMI told The Daily Star.
AMR is a situation when microorganisms like bacteria, virus and some parasites resist medicinal interventions.
At least 55.7 percent residents of the capital have already developed antibiotic resistance due to high level of antibiotic intake through agricultural items, Suman told UNB referring to a Poribesh Bachao Andolon (POBA) report.
Experts have suggested that the government should take immediate measures to stop indiscriminate use of antibiotic drugs.