Discontent over New BCL Committee: Hasina wants ouster of those with tainted image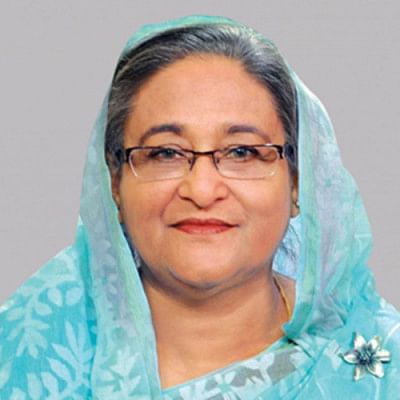 Prime Minister and Awami League President Sheikh Hasina yesterday gave instructions for probing the allegations against the "controversial" leaders in the newly formed BCL central committee, say party insiders.
She gave the directives to BCL President Rezwanul Haque Chowdhury Shovon and AL Joint General Secretary Jahangir Kabir Nanak at a meeting at the Gono Bhaban from 3:00pm to 4:30pm.
Hasina asked Shovon to drop the "controversial" leaders from the committee if the allegations against them are found true, Gono Bhaban sources told this newspaper.
Nanak and another Joint General Secretary of the party, Abdur Rahman, were entrusted with the responsibility for forming the full-fledged BCL committee of the pro-AL student body.
Chhatra League General Secretary Golam Rabbani at a press conference at AL President's Dhanmondi office at about 12:15am today said they would investigate the allegations.
"We will drop the leaders from the committee if the allegations against them are found true," he added.
Meanwhile, at a human chain on the Dhaka University campus yesterday, the "deprived" BCL leaders criticised AL acting general secretary Mahbubul Alam Hanif's remark on Sunday's incident at Madhur Canteen.
Hanif on Tuesday termed the scuffle between two BCL factions a "trifling" matter.
"With due respect to top Awami League leaders, I would like to ask how far the Madhur Canteen incident should have gone to make them consider it a big incident," asked Nipo Tonne, a deputy cultural affairs secretary of the newly formed BCL committee.
"How badly should we have been harassed to make them think that the female BCL activists were tortured? Will the fact come to light after we die?
"When will we get statements from the Awami League's top leadership that female BCL leaders were attacked?" she asked while speaking at the human chain.
The BCL leaders also raised question about the neutrality of the probe body formed over Monday's incident, alleging that none of the committee members contacted them yet.
The BCL on Monday announced its 301-member full-fledged central committee, touching off controversy and demonstrations by some of those who could not make it to the new committee.
It was formed a year after the BCL's 29th national council on May 11-12 last year.
On July 31, the AL chief nominated Shovon as BCL president and Golam Rabbani as general secretary.