Murder, not suicide
PBI findings contradict autopsy reports; expose weakness of forensic tests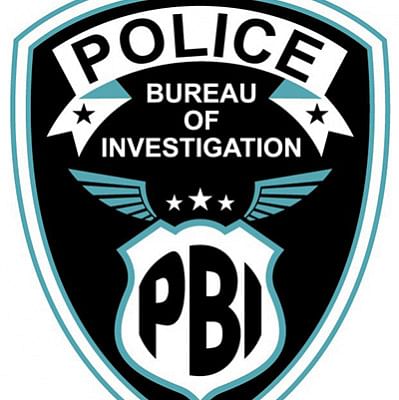 Depending entirely on the autopsy report, detectives had been claiming that Nilufa Akhter died by suicide in February 2016. The focus of Nilufa's case had shifted to suicide from murder after police got the forensic results.
However, a fresh probe of Police Bureau of Investigation (PBI) found evidence pointing to murder.
This is not an isolated incident. PBI found at least 13 other cases, filed between 2012 and 2017, which were thought to be suicides but turned out to be murder cases after reinvestigation.
The 25-year-old mother of three lived with her in-laws in Sreenagar, Munshiganj while her husband worked in Malaysia. Ever since her husband began to work abroad, her brother-in-law Shafique Khan allegedly tried to get intimate with her. To escape his advances, Nilufa went to her parents' home, about a week before her murder.
Her mother-in-law Sufia Khatun brought her back on February 8, assuring her that she would stay safe with her children there.
Three days later, Shafique "sneaked" into Nilufa's bedroom just after midnight. As Nilufa tried to shove Shafique away, her nine-year-old daughter Muskan woke up. Shafique threatened to kill the girl if she made any noise.
Nilufa screamed; Shafique grabbed a pillow and held it down on her face. Moments later, she lay motionless and he left the room.
Amid the scuffle and shouts, Sufia and Muskan's twin brother Zihan came into the room and learned about what happened from Muskan. Later, Zihan gave a detailed witness account of the killing to the PBI.
Before the PBI took over the case, the Criminal Investigation Department filed a charge sheet against Shafique, 28, and his mother in January, 2017, for provoking suicide. The possibility of murder was ruled out by the autopsy report received from the forensic department of Sir Salimullah Medical College in Dhaka.
"Death was due to asphyxia resulting from hanging which was ante-mortem and suicidal in nature," read the post-mortem report. Asphyxia is a condition where the body does not get enough oxygen, causing unconsciousness or death.
On the signs that experts look out for while examining a body of similar condition, Akteruzzaman Talukder, a retired forensic specialist, said in many cases, it is difficult to ascertain whether it is a murder or a suicide. 
Forensic specialists might say in such instances that "the case is suicide unless proved otherwise," Akteruzzaman said, adding that police investigation and circumstantial evidence should help in getting to the conclusion.
In such cases, autopsy reports are not conclusive, suggested Akteruzzaman.
According to the PBI, police, based on autopsy reports, had submitted final reports in nine out of the 13 cases, sealing the chances of trials. Final reports suggest that police have not found any evidence of the allegations brought in a case.
In some cases, police had stated that there were factual errors in case statements.
The PBI in its report in Nilufa's case said the autopsy report had influenced the CID investigation so much that a murder case was transformed into a case of suicide. When the complainant of the case rejected the CID report, the court ordered further probe in 2017. 
"The inquest report [done by police] mentions many visible marks of injury but the doctor [who conducted the post mortem] didn't consider them," said the PBI report.
It also pointed out that the injury marks on Nilufa's forehead, left side of her abdomen, and neck should have raised suspicion.
In many other cases, evidence found at the scene, like the victim's hands being tied while the body was hanging, injuries to victim's head, and thorns and twigs of plants in a victim's hair, were ignored and investigators completely depended on the autopsy reports.
The PBI findings are feared to have caused "distrust" in police investigations or credibility of autopsies, said PBI Chief Banaj Kumar Majumder.
What the PBI tried to do was to bring the issue under the spotlight so that authorities were prompted to act in ensuring justice for victims like Nilufa, he added.
The number of such cases might be higher. Between January and June last year, 3,874 cases were recorded in which victims were primarily thought to have died by hanging themselves.
Banaj said his agency had investigated many more such cases since its inception and concluded that they were murder cases. He, however, could not provide a specific number. 
The PBI suggested forensic training of doctors who conduct autopsies and the use of modern equipment and infrastructure.
Senior forensic experts also do not engage in examining bodies to avoid the obligation of court appearance as witnesses, it said.
In this regard, the CID wrote to relevant authorities in September 2016 saying CID forensic experts should be exempted from testifying in court. Their signed reports should be enough, it said.
On the role of the police, the PBI said they should sincerely investigate cases like Nilufa's and only experienced officials should prepare inquest reports.
In Nilufa's case, the wound marks, accounts of the witnesses who had bathed and dressed the body and her children's accounts led the PBI to bring murder charges against the accused. The case is now under trial.