Murder over land feud in 2007: 1 gets death, 5 get life in prison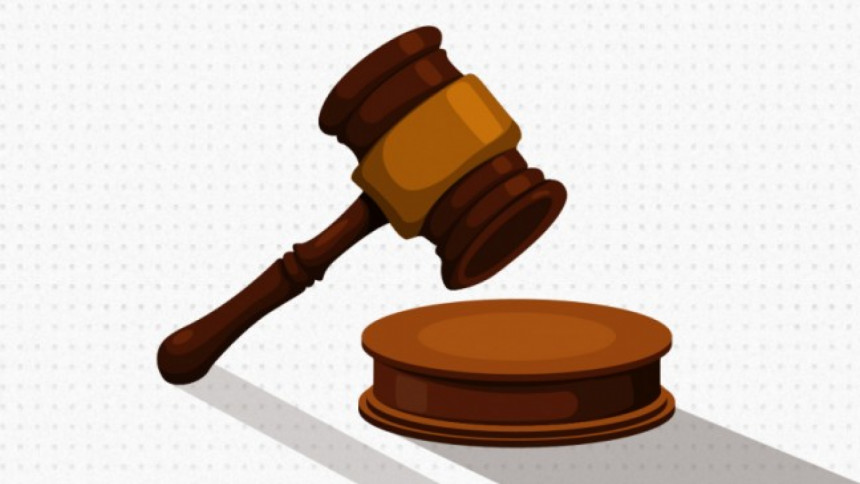 A court in Jamalpur today sentenced a man to death and five others to life imprisonment in a case filed over the murder of one Momin in Sadar upazila of the district in 2007.
Jamalpur District and Sessions Judge Md Zulfiquer Ali Khan passed the order in absence of all the accused around 11:30 am, said public prosecutor Advocate Nirmal Kanti Bhadra.
The accused remained absconding since the prosecution started, said Nirmal Kanti.
The court also fined the five sentenced to life imprisonment Tk 10, 000 each, our Jamalpur correspondent reports quoting the public prosecutor.
The death convict is Ansar Ali Pramanik (53). The five others sentence to life are Kolom Pramanik (58), Ansar's wife Shabnaz (46), Kolom's wife Shai Banu (53) and their sons Shahin Pramanik (36) and Saidul Pramanik (32).
According to the prosecution, there had been a longstanding problem between Roich Uddin Pramanik and his two siblings Ansar and Kolom over demarcation of a land, which the siblings settled for living in 13 years ago.
But the convicts later hacked Momin, then 22, son of Roich Uddin, with lethal weapons in front his home on June 16, 2007.
Momin died on June 18, 2007 while undergoing treatment at Jamalpur General Hospital, Advocate Nirmal said quoting the prosecution.
The victim's father filed a murder case with Sadar Police Station the same day.
Police submitted the charge sheet against the six accused to the court on March 4, 2008.
After examining the statements of 11 witnesses and evidence, the judge awarded the punishment to the accused today.