JS Seats For Women: Transgenders enter the fray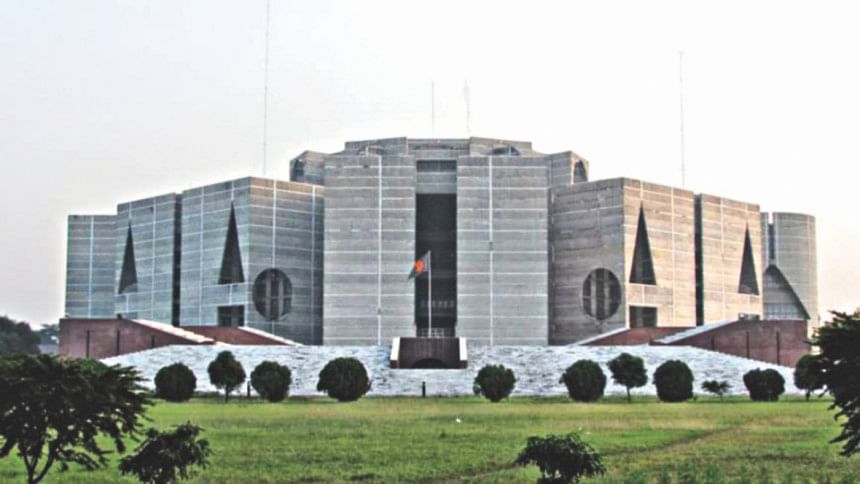 For the first time in history, eight transgender persons have collected Awami League nomination forms to vie for seats reserved for women in parliament.
The constitution, however, doesn't allow them to occupy the women's seats.
According to article 65 of the constitution, there shall be 50 seats reserved exclusively for women.
But transgender persons are categorised as "hijra" on their national identity cards.
"Since I consider myself a woman, I bought and submitted the nomination form for a seat reserved for women," said Ohidul Islam Parboti, 29, one of the transgender aspirants.
Asked for comment, a central AL leader, wishing anonymity, said the nomination forms were sold considering everyone as an aspirant. "When they submit the filled out forms, we will categorise them."
Asked whether a transgender person could occupy a reserved seat, Attorney General Mahbubey Alam told The Daily Star that there was no specific provision in the constitution regarding this.
But if they claim that they are women, they can have the opportunity to contest the election for the reserved seats, he said, adding that the Election Commission will decide what to do.
The EC will announce on February 17 the schedule for elections for the 50 seats reserved for women in the 11th parliament. Of the 50, AL will have 43 seats.
About 35 aspirants from the Awami League will run for each seat. A total of 1,518 aspirants have collected party nomination forms for the 43 seats.
Apart from the AL and its ally party leaders, many writers, film stars, cultural activists, teachers, family members of martyred intellectuals and freedom fighters, among others, collected the forms.
Each aspirant had to pay Tk 30,000 for a form. The party has earned around Tk 4.5 crore by selling nomination forms for the reserved seats.
The form contains a questionnaire regarding the role of the aspirant during the caretaker government in 2007, their family's role in 1971, after August 15, 1975, and during the rule of BNP-Jamaat government.
The applicants will also have to write about their political career in the form, said sources.
AL Joint General Secretary Mahbubul Alam Hanif told The Daily Star that the party's Parliamentary Board would decide who to nominate.
Several family members of martyred intellectuals and freedom fighters will get party tickets, he added.
The voter list for the polls will be published by February 12 and the EC will ask political parties to inform it by January 30 whether they would contest the election as part of an alliance, EC Secretary Helal Uddin Ahmed told reporters last week.
On December 30, the AL-led alliance won a landslide victory in the national election. The AL itself won 257 out of 299 seats.