Marital Rape, Child Marriage: Issues that are now even more pressing
No conversation about rape is complete without recognising this: marital rape, and underage marriage "under special circumstances" are both legal in this country.
As it currently stands, girl children can be forced into sexual relationships without their consent as long as the perpetrator is legally married to them, even though it amounts to marital rape.
Underage marriage is allowed under Section 19 of the Child Marriage Restraint Act, which states, "… if a marriage is solemnised in such a manner and under such special circumstances as may be prescribed by rules in the best interests of the minor, at the directions of the court and with consent of the parents or the guardian of the minor, as the case may be, it shall not be deemed to be an offence under this act."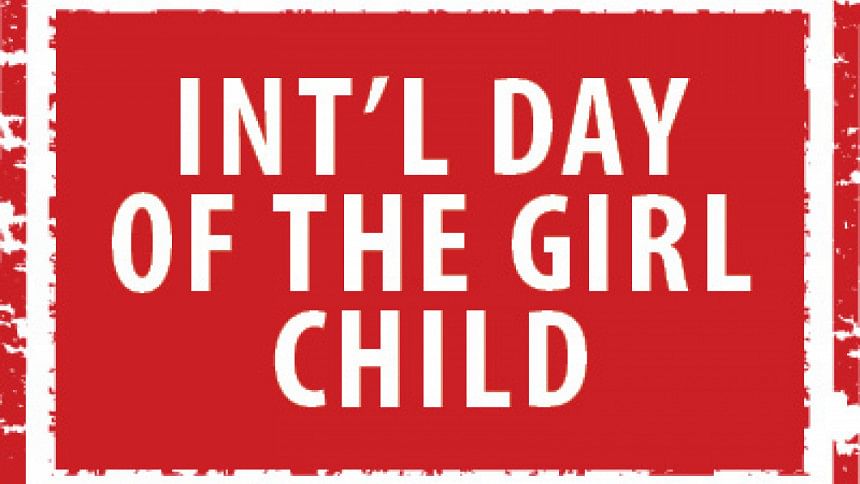 Critics of the law have pointed out time and again that "special circumstances" are not defined. The law also does not mention when and how a court can make such exceptions.
And as per Section 375 of the Penal Code, "Sexual intercourse by a man with his own wife, the wife not being under 13 years of age, is not rape."
Individuals under the age of 16 are defined as children according to Bangladeshi law (although United Nations recommends the age be 18 years), but forced sex within the confines of marriage is legally acceptable as long as the girl is 13 years and over.
"The law is saying, if a girl of 13 years old is forced into having sex by her husband, she cannot file a rape case. And by this, we are legally endorsing the rape of a 13-year-old girl. And we are legally endorsing the rape of child bride, which is absurd and archaic," said Taslima Yasmin, assistant professor at Dhaka University's law department.
Bangladesh is one of the 36 countries in the world where a 13-year-old girl can be forced into submitting to a sexual relationship -- which is equivalent to marital rape -- because she can be "married" under special circumstances and as such it is still legal.
A February 2019 study conducted by Brac's Advocacy for Social Change department found that almost nobody considers marital rape as violence against women. The survey chose 4,800 respondents -- 600 from each division -- and found that only four percent of the people considered spousal rape to be a form of violence. That marital rape is neither recognised nor criminalised is a reflection of what society thinks of men's entitlement over women's bodies.
Sixteen-year-old Dola Akter Reba, general secretary of the National Child Forum of World Vision Bangladesh, spoke about how difficult it is to educate people about marital rape.
"Most of the time, in rural areas, when we campaign among communities and try to educate parents about how marital rape can harm the body and mind, they don't want to hear this from us. According to them, after marriage, everything is legal between husband and wife. Those who are educated sometimes get convinced, but those who are not educated or follow the religions blindly don't pay heed to us, and we face more challenges," said Dola.
The forum works on 88,000 children in 54 upazilas.
A new report published jointly last month by Girls Not Brides Bangladesh and Plan International explored the legal loopholes making it difficult to protect child brides from rape.
"This is contradictory to Bangladesh's international commitment to protect the girl child from sexual exploitation, particularly its obligations to ensure the best interest of the child under the UN Child Rights Convention. Such a provision also encourages the culture of forced marriage of a child rape victim with her perpetrator in order that the perpetrator can get away with the crime easily," said the report.
The report points out that the law does not require obtaining the consent of a minor in an application for child marriage under the "special provision".
It also mentions that although there are special provisions in the act that allow for underage marriage, there is no special provision that allows for the dissolution of underage marriage.
Last Wednesday, the United Nations released a report, titled "Child Marriage in Humanitarian Settings in South Asia: Study Results from Bangladesh and Nepal", where child marriage was termed "a fundamental violation of human rights."
"About 59 percent of women aged 20-24 in Bangladesh were married under the age of 18," said Jean Gough, regional director, Unief South Asia, and Björn Andersson, regional director, UNFPA Asia-Pacific, in their jointly written foreword.
According to Unicef data from 2017, 22 percent were married before the age of 15.
Bangladesh's own statistics also paint a similar picture. A multiple Indicator Cluster Survey of Bangladesh Bureau of Statistics (BBS) done in 2019 shows the child marriage rate stood at 51 percent.