Eid Festivities: Dampened by dengue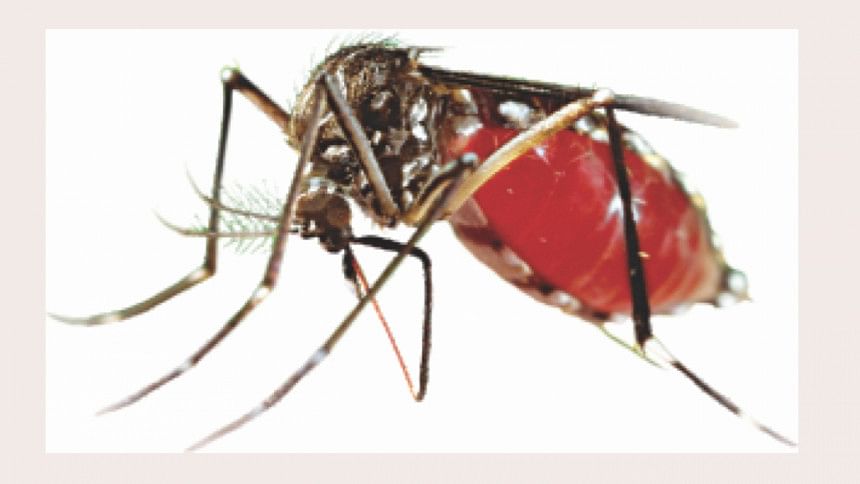 Emon Hossain, a seventh grader, will be missing out on Eid celebrations with his family in his grandfather's Shariyatpur house. This year, his festivities will be restricted to the hospital where he has been admitted since being diagnosed with dengue on Wednesday.
Though the child's condition is improving, doctors are not ready to release him as his condition is still risky. 
Meanwhile, Emon's mother too has been diagnosed with the disease. 
"I was diagnosed with dengue along with my son, but I was not admitted as my condition is a little better," said Hasina Begum, mother of Emon.
She said her husband was also suffering from high fever for the last few days.
With almost his whole family suffering from illnesses, Emon knows this won't be an Eid holiday to relish. 
"I had hoped to enjoy Eid this year, but I have lost that chance due to dengue," said a frustrated Emon, who now has no other choice but to lie on his bed in Mugda Medical College and Hospital in the capital and reminisce about past Eids. 
Emon and his mother, however, are not the only ones whose celebrations have been cut short due to the mosquito-borne virus. 
According to the Directorate General of Health Services (DGHS), at least 2,176 dengue patients were admitted to hospitals across the country in the last 24 hours since 8:00am Friday, taking the total number of dengue patients to 38,844 this year. 
Around the country, 9,420 patients are still undergoing treatment.
Meanwhile, two people died yesterday after being diagnosed with dengue yesterday. One was in Mugda Medical College and Hospital and the other in Barishal, taking the unofficial death toll to 79. The number of official deaths is now 29.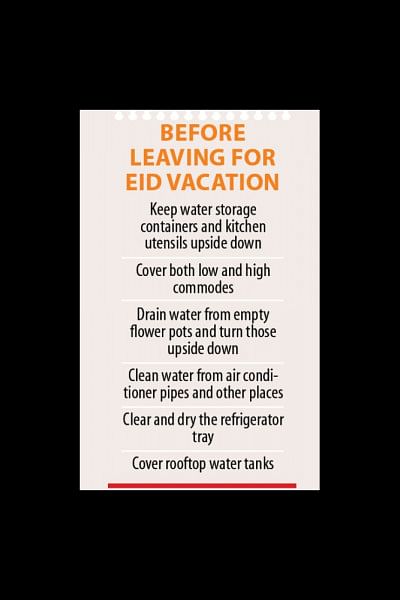 A doctor at the medicine ward of Mugda Medical College and Hospital said though they were releasing some patients who were risk free, they had to be cautious about some dengue patients, as the illness could take a turn for the worse even after partial recovery. 
"Around 500 patients, 460 with dengue, are now undergoing treatment at the hospital's medicine ward, which has a 60-bed capacity," said the doctor.
The hospital itself has 500 beds.
He said 20 medical officers, senior doctors and 26 nurses were working round-the-clock in phases to handle the huge number of patients.
In addition, 15 doctors of the hospital's medical college were helping the doctors for the past two weeks. 
Director of the hospital Amin Ahmed Khan said 779 patients were undergoing treatment there, of which 553 were dengue patients.
Earlier, the number of patients had decreased to around 250 just before Eid but had since doubled, he said.
In the DMCH, 2,993 patients, of which 875 have dengue, are now undergoing treatment, hospital sources said. Most of the non-dengue patients were discharged, they said.
In Shaheed Suhrawardy Medical College Hospital, 450 patients have been undergoing treatment for dengue. The number was around 1,200 last week.
CHILD DIES OF DENGUE
Rusha, a fourth grader of YWCA of Mohammadpur in Dhaka, came to Jhakathi's Rajapur town with her parents on Thursday to celebrate Eid-ul-Azha. 
None of them, however, knew that the child would never see another Eid, let alone this one. 
On Friday morning, Rusha was taken to Rajapur Health complex when she began to feel unwell. 
She was referred to Barishal for some tests and treatment as her condition was critical, said Kazi Jashim Uddin, Rusha's uncle. 
At first, she was taken to Sher-e-Bangla Medical College Hospital, but she couldn't be admitted due to the excessive number of patients. 
Rusha was then admitted to a private hospital in Barishal city on Friday morning and shifted to the intensive care unit of Sher-E-Bangla Medical College and Hospital. She breathed her last yesterday morning.
(Our Jhalakath, Tangail and Barishal correspondents also contributed to the report.)