Brightening the image of RMG sector top priority
Says new BGMEA chief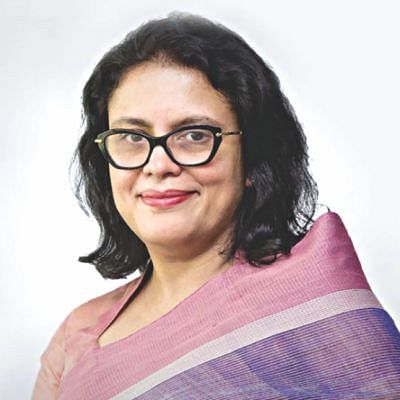 Newly elected BGMEA President Rubana Huq's top priority is to brighten the apparel sector's image.
Although the readymade garment sector has a lot of achievements, the positive stories of achievements are not told to the world often enough, she said while talking to The Daily Star last night.
"We need to tell the positive stories to the people," said the first female president of Bangladesh Garment Manufacturers and Exporters Association.
She wants to form a cell to promote the garment sector's achievements.
Rubana formed the BGMEA board of directors for 2019-21 on Thursday.
She added that she would help the small and medium garment factory owners.
 "Many factory owners struggle to pay workers' monthly salary. My priority is to help them out."
She hopes to work with the government, buyers, banks and other institutions concerned to assist the small and medium enterprises.
Negotiating prices with brands and retailers is also on the BGMEA agenda, as Bangladeshi apparel exporters often complain that they do not get fair prices for their products.
"We will, for the first time, form a bargaining cell in the BGMEA for better price negotiation."
Formation of a monitoring body of the BGMEA for inspection and remediation of factory buildings will be another top priority, she said.
The BGMEA will negotiate with the transitional Accord to form a cell at the Accord office in Dhaka.
There is a lot of room for improvement of the services at Hazrat Shahjalal International Airport, which is very important for export-oriented business, she said.
The BGMEA will work with the government and other agencies to improve the services at the airport.
The new BGMEA office bearers will take charge of the trade body on April 20.
The BGMEA vice-presidents are Mohammed Abdus Salam, Faisal Samad, SM  Mannan, MA Rahim, Arshad Jamal, Moshiul Azam and AM Chowdhury.