Al Jazeera Report
Bangladesh mulls legal action: FM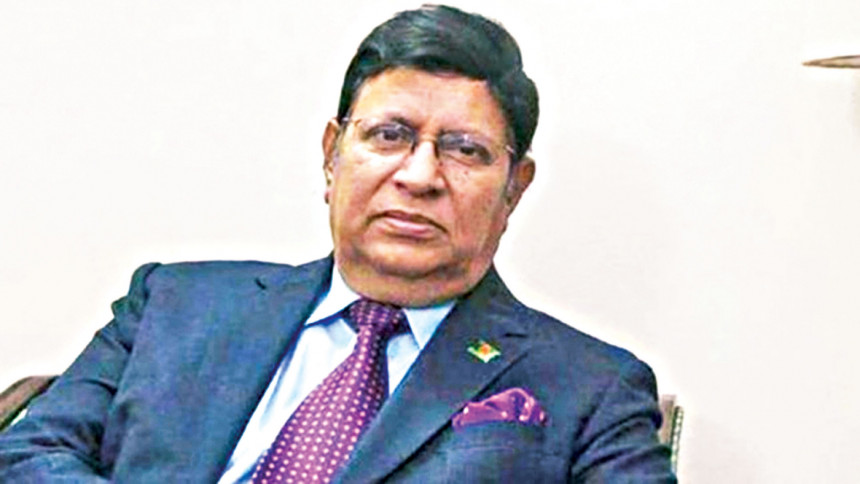 Criticising Al Jazeera for a recent report on Prime Minister Sheikh Hasina, top ministers of the government yesterday said they were mulling legal action against the Qatar-based international news organisation.
Foreign Minister Dr AK Abdul Momen yesterday said Bangladesh is looking into legal action against Al Jazeera for "spreading misinformation".
"Prime Minister Sheikh Hasina had never appointed anybody as her bodyguard. Her party [Awami League] men are always her bodyguards," said Momen referring to the August 21, 2004 grenade attacks.
Home Minister Asaduzzaman Khan Kamal said Al Jazeera's report is not "factual".
It is yellow journalism and they (Al Jazeera) are not following the norms of journalism, said the minister.
"Our foreign ministry and ISPR have already replied in this regard," he said.
The minister was responding to a question from a reporter at the inauguration ceremony of Bangabandhu Corner at the River Police Office in Dhaka's Police Plaza.
Road Transport and Bridges Minister and Awami League General Secretary Obaidul Quader said the reports of Al Jazeera against Prime Minister Sheikh Hasina's government are "motivated" ones and a "dirty manifestation" of propaganda.
"Media in Bangladesh have been working independently and criticising the government. Even though the country's active and vibrant media did not find any information [regarding reports of Al Jazeera], Al Jazeera Television broadcasted false information about Sheikh Hasina, which is very condemnable," he said.
Quader was speaking at a press conference on contemporary affairs at his official residence, reports BSS.
The AL general secretary said Sheikh Hasina's government has taken a harsh stance against corruption and irregularities and it has already made clear its "zero-tolerance policy" against graft.
He said the Anti-Corruption Commission (ACC), within its jurisdiction, is working independently to check corruption in the country.
"Linking the responsibility of an individual to the head of the government makes the principles of journalism questionable and it is not proper journalism at all," Quader said.
He said Sheikh Hasina is the most successful prime minister since 1975 and her courageous and skilled leadership is highly lauded around the world.
The conspiracies and propaganda against the country both at home and abroad will not work and will backfire, he added.
Saying the country's people remain beside Sheikh Hasina, the AL general secretary said AL candidates' victory in the ongoing municipality elections is an illustration of this, despite propaganda against the government.
He urged the Al Jazeera authorities not to be a tool of implementation of anti-Bangladesh propaganda and not to release motivational, misleading and one-sided reports.
"Those who have not acknowledged the country's independence, development, achievements and progress yet, are engaged in a series of tactical conspiracies of these reports," Quader added.
Information Minister Dr Hasan Mahmud said a known syndicate renting slots of foreign media is carrying out anti-state propaganda.
He said, "People are aware and cautious and the Awami League government has a stronghold at grassroots level. Therefore, this little bit of tickling will not bring any benefit."
The information minister said this at a discussion programme organised at the Dhaka Reporters' Unity.