Analysis of Polls Results: 101 BNP candidates lose security deposits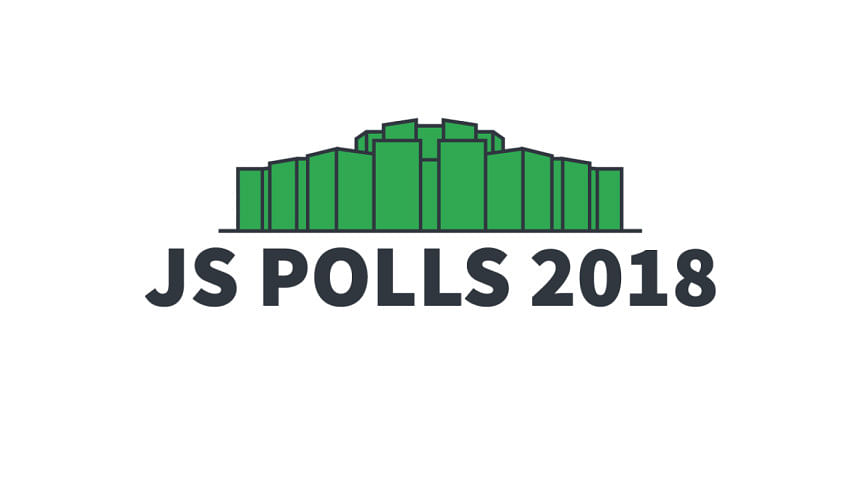 Nearly half of the BNP candidates who took part in Sunday's election lost their security deposits for failing to secure the minimum votes, according to an analysis of the results of 214 constituencies.
This is the highest number of BNP candidates to have lost security money since the party was formed in 1979.
Under the election law, candidates have to deposit a certain amount of money to the government exchequer to stand in the election. The amount is fixed before every election, and it was Tk 20,000 per candidate this year.
To get the money back, candidates must obtain at least one-eighth of the total vote cast in their seats.
But as many as 214 BNP candidates bagged only 13 percent of the total votes. Of them, 101 candidates secured fewer than one-eighth votes and lost their security money, according to the analysis by The Daily Star.
According to the unofficial results from 298 seats, the AL has bagged 259 seats, Jatiya Party 20 and BNP only five seats.
The BNP has never faced such a situation in any election since June 1996, when it became the largest opposition party in parliament with 116 seats. In that election, only 36 BNP candidates lost their security money.
Even in the 2008 polls, when it bagged just 30 seats, only 14 BNP candidates lost their deposits.
In that polls, held under an army-backed caretaker government, the party fielded 260 candidates and won 32 percent of the total votes cast in those constituencies.
The BNP boycotted the 2014 parliamentary polls, as the ruling Awami League government refused to meet its demand for an election under a nonpartisan administration.
This time, its candidates lost their security deposits even in the districts traditionally known as BNP stronghold -- Chattogram, Noakhali, Feni, Cumilla and Natore.
For example, the BNP candidate in Chattagram-1 got only 3,911 votes. In 2008, the party candidate secured 94,665 votes there.
In Cumilla-5, the BNP nominee got 12,113 votes this time, down from 77,260 in 2008. In Feni-2, the party candidate got 1,20,297 votes in 2008 polls and won the seat. In Sunday's election, the BNP aspirant got just 5,784 votes.
In Laxmipur-1, the BNP candidate secured 74,276 votes in 2008. It came down to just 3,892 this time. 
In Natore-1 and 2, the party candidates got 15,338 votes and 13,197 respectively this time, down from over 1 lakh votes in each of these seats in 2008.