RMG worker 'raped' in Narayanganj
Police arrest Rangpur rape suspect and another accused of Noakhali gang-rape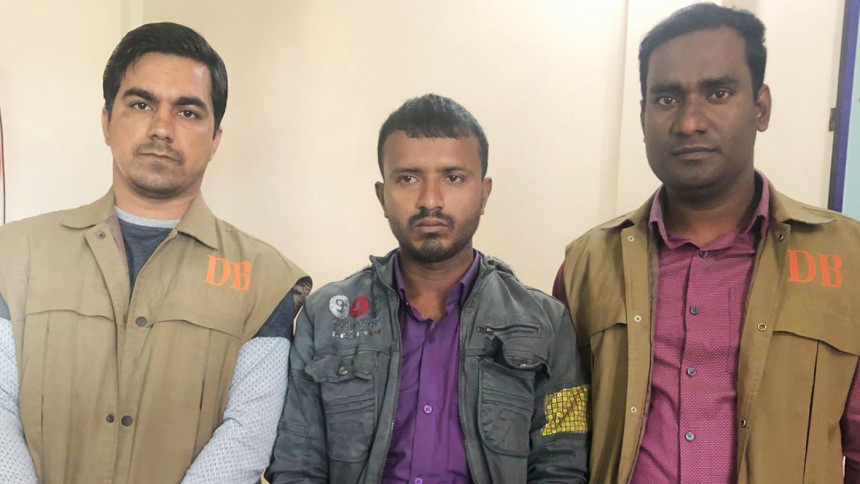 A female ready-made garment worker was allegedly raped at Rupganj in Narayanganj early Friday.
The 22-year-old was raped in Khadun area of the upazila while returning home from work, said Muhammad Abdul Huq, officer-in-charge of Rupganj Police Station.
The victim lodged a case with Rupganj Police Station against three -- Sumon, 23, Nahid, 22, and Hasin, 22, -- on Friday, he added.
Quoting the case statement, the OC also said one of the three accused raped the victim. Two others assisted.
Hearing her scream, locals rescued the victim and sent her to home.
Police sent the woman to Narayanganj General Hospital for tests and were trying to arrest the accused.
Earlier on Wednesday evening, police arrested a man for allegedly raping a six-year-old indigenous girl at Mithapukur upazila in Rangpur.
The arrestee is Rubel Tirki, 30, of Parbati-Krishnapur village in the upazila.
Rubel allegedly took the girl, a grade one student, to a sugarcane field offering her sugarcane and raped her, said police.
Hearing her scream, locals rescued the victim and took her to Pirganj Upazila Health Complex. Rubel escape, police added.
Later in the day, locals held the accused and handed him over to the police.
A case was filed in this connection with Mithapukur Police Station on Thursday afternoon. Police sent him to jail on the same day after placing him before court, said Zafar Ullah, officer-in-charge of the police station.
Meanwhile, detectives in Noakhali yesterday arrested a man in connection with a case filed over the gang-rape of a woman in Subarnachar upazila on December 31.
The arrestee is Henju Majhi, 29, said Zakir Hossain, inspector of Detective Branch in the district.
On information, a team of DB police conducted a drive in Cumilla's Daudkandi upazila and arrested Henju in the morning, said Zakir, also the investigation officer of the case.
He had been hiding since the incident, he said.
With Henju, 11 people have been arrested over the gang-rape.