4 Ansar al Islam men arrested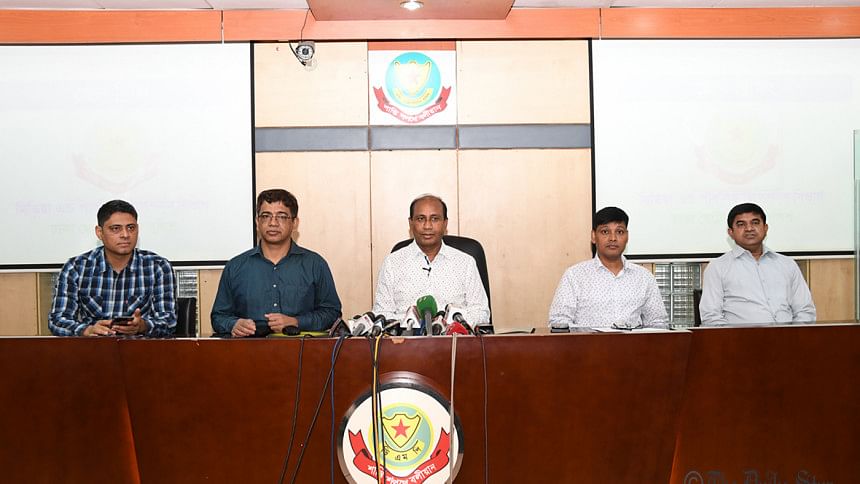 Police have arrested four suspected members of banned militant outfit Ansar al Islam in the capital's Jatrabari area.
Shahin alias Omar, Saiful Islam, Hanifuzzaman alis Biplob and Al Mamun were arrested on Thursday night with three machetes, said counterterrorism officials.
According to law enforcers, the four recently left their homes and received training in Bandarban hills in using machetes.
Monirul Islam, chief of the Counter Terrorism and Transnational Crime (CTTC) unit of the Dhaka Metropolitan Police, said the arrestees are "active members of Ansar al Islam".
"The four along with some other operatives from different districts received one month's training in Bandarban followed by a week-long training in the Sundarbans area.
"They recently gathered in the capital to carry out an act of sabotage as part of their organisational plan," Monirul told a press briefing at the DMP's Media Centre yesterday.
He said the militants used to carry out their activities in the hilly area in the guise of running a coffee shop. They communicated with each other by using different social media platforms, including the Facebook Messenger.
The CTTC chief said Ansar al Islam operatives usually stab their targeted victims to death and carry arms only to ensure that they can escape easily after carrying out attacks.
Officials said Shahin, student of a South Korean university, opened a Facebook group with like-minded youths and later joined the militant outfit.
He recently returned home and encouraged some youths to leave home to join a so-called "Jihad". He was also working to unite the members of Ansar al Islam and another banned outfit "Neo JMB", they added.
A case was filed against the four arrestees with Jatrabari Police Station yesterday.