2,500-year-old crop seeds discovered
New clue to ancient farming practices in Bangladesh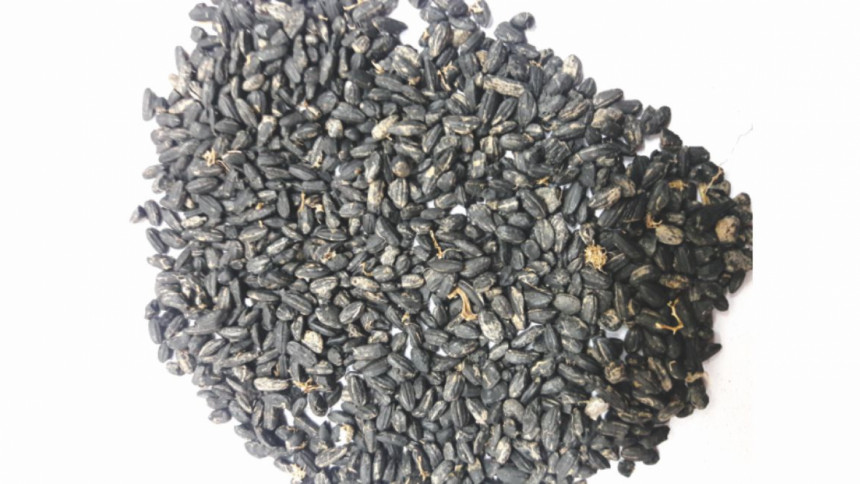 Archaeologists have found crop seeds as old as 2,500 years in Bogura's Mahasthangarh. 
They believe it will help them discover many aspects of ancient Bengal's agricultural practices and environmental condition.
This is the first time archaeologists are researching crop seeds to determine Bangladesh's ancient civilisation, Mizanur Rahman Zami, assistant professor at Jahangirnagar University's Archaeology department, told The Daily Star recently.
Zami led a team of archaeologists that found the seeds through an excavation carried out between February 3 and 23. The team included 30 students from the JU department and officials from the government's archaeological department.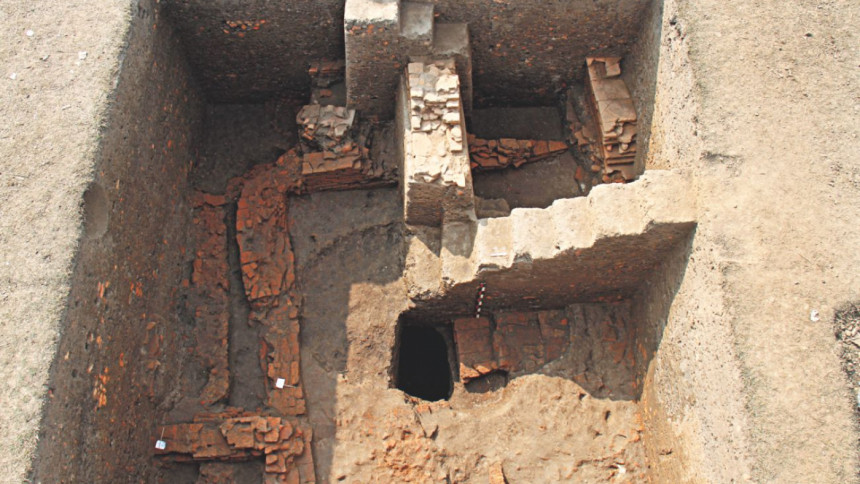 Digging 4.3 metres into the ground, the team collected nearly 10,000 crop seeds, including that of rice, corn, beans, chickpeas, lentil, muug daal and cotton, he said.
"Analysing those crops, it's possible to know many crucial information, including the climatic condition of that period. It will also reveal information about human migration through Bangladesh and give a clear concept about ancient Bangladeshi civilisation," he said.
The team also found artifact like pieces of earthen Northern Black Polished Ware (NBPW) which dates back to around 2,500 years.
"So we get a relative date of those crops that used to be cultivated in those areas at least 2500 years ago. We could get older evidence if we excavated further," said Zami, who did his post graduation on Environmental Archeology from London School of Archeology.
The archaeologist thinks the most significant discovery of the excavation was finding some samples of Oryza Sativa Aus rice, one of the three wild rice varieties of Asia, which researchers believe could have its origin in Bengal and Assam.
There are two other wild rice varieties – Oryza Sativa Japoica which originated in China nearly 12,000 years ago and Oryza Sativa Indica nearly 10,000 years ago in the Ganges plain of northern India. All the rice varieties available now came from those three wild varieties.
But researchers are still not certain about the origin of 'Aus' wild rice variety.
"Analysing the morphology of the rice we got in Bogura, we can primarily say that it is 'Aus' rice variety," Zami said, adding, "However, a lot of research -- profiling of the DNA and isotope of samples -- is needed to be absolutely sure about it."
The research can prove that Pundru civilization (in Bogura) is older than what was thought earlier (around 2000 years). It may also prove that there was an agro-based village civilisation in that area before urban settlement replaced it.
Zami said he would soon take the samples to a laboratory in the UK for testing.
After analysis of the DNA and isotope of the samples, it would be possible to get an idea about the crop pattern, agriculture method, food habit and many other indicators of the civilisation of the ancient Bengal, he said.
It will also give a clear idea about the environment and climatic condition of that period, he said, adding that analysis of the crop would also help reveal the route of human migration through Bengal.
"Because people stopped migration when they started living in a certain place and domesticated the wild crop. It helped civilisation to evolve," he said.
Asked, eminent archaeologist Prof Sufi Mustafizur Rahman of Jahangirnagar University, said archeological evidence like palace, temple and mosque usually gives a glimpse of the history relating to kings and emperors. It does not give any idea about the common people, their agricultural practices, culture and how their civilisation evolved. 
"But research on crop seeds, pollens from the ancient period gives us that opportunity to know the history of environment. It helps us determine when and from where people came and also the climate of a particular period," he said.
"This research is also important as it will help claim intellectual property right upon any certain crop if we could prove that that particular crop originated from our land," added Sufi Mustafizur Rahman, who has long been working on the archeological sites at Wari Bateshwar and Bikrampur.