Muggers stab, shoot two to death in city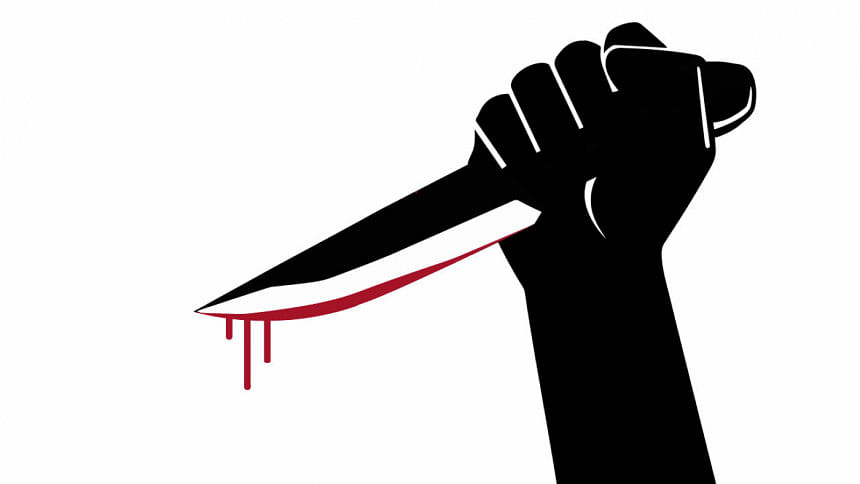 Muggers killed two young men in separate incidents yesterday, in which one of the victim's were shot and the other stabbed, in the capital's Demra and Sabujbagh areas.
The dead were identified as Rashidul Islam, 22, and Rahat, 23.
In one of the incidents, police said two muggers on a motorbike waylaid Rashidul at Purba Boxnagar in Demra at around 11:45am. Rashidul, a mobile banking sales representative, was commuting after collecting money from different outlets. After he was suddenly stopped, he fell on the road and the muggers took away his bag that contained Tk 72,000. 
"Without a word, one of the bikers shot at Rashidul twice. He sustained one bullet injury on his left hand and the other in his head," said Siddiqur Rahman, officer-in-charge (OC) of Demra Police Station, quoting locals.
Rashidul was rushed to Dhaka Medical College Hospital (DMCH) where doctors declared him dead, the OC added.
In the incident in Sabujbagh, a mugger snatched a bag from a man at Madartek in Sabujbagh at 11:30pm on Saturday. Rahat, an employee of a shop, tried to stop the mugging and that's when the mugger stabbed him in the abdomen, said Yusuf Fakir, OC of Sabujbagh Police Station.
Locals took Rahat to DMCH where he succumbed to his injuries around 4:00am.
OCs of both stations said they were trying to arrest the muggers.