Muggers' car runs over, kills woman
Tragic accident happens when criminals from car window try to snatch her handbag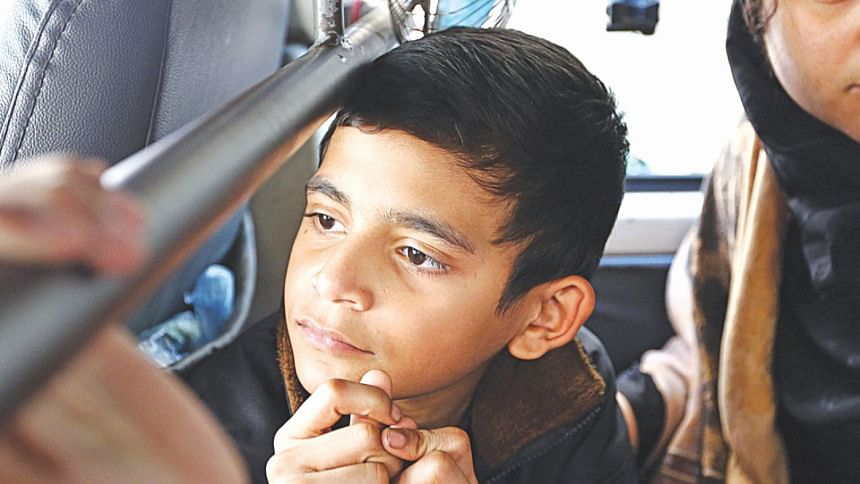 Muggers in a car pulled the handbag of a woman, dragged her about 200 yards on a street and drove the vehicle over her in Dhanmondi area of the capital yesterday morning.
She was killed right there.
The victim, Helena Begum, a 40-year-old caregiver at Green Life Hospital, and her husband had just returned from their village in Barisal's Bandar upazila.
They reached Sadarghat by a launch around 4:30am and got off a bus in Dhanmondi Road-6 area on their way to their home on Green Road. The incident happened around 5:15am when the couple was crossing the Mirpur Road.
All of a sudden, two muggers came in the car and pulled the bag in Helena's left hand. The hand, however, got stuck in the front window and the car kept dragging her before running her over, said Monirul Islam Montu, the husband of the victim.
"She was holding my hand with her one hand and the bag with the other. It [the incident] happened so quickly that I could do nothing," said an emotional Montu, adding that the car crushed his wife's head.
The criminals managed to escape.  
The tragic incident happened barely a month after a six-month-old baby fell off his mother's lap and died when some muggers tried to snatch her purse off a moving rickshaw in Dhaka's Doyaganj area on December 18 last year. One Rajib, 20, a drug addict, was arrested in connection with the incident later.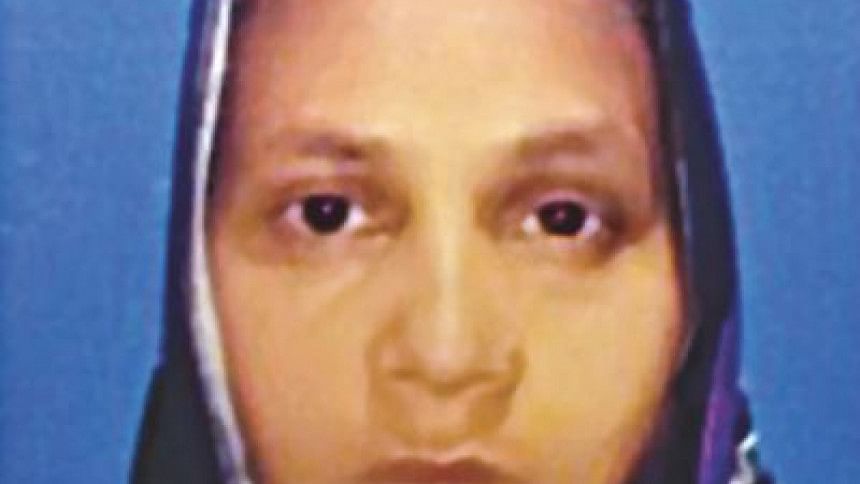 A physician at National Institute of Cardiovascular Diseases, Farhad Alam died falling from a rickshaw after muggers on a motorcycle pulled his bag on November 29 last year. 
Using cars, muggers usually snatch valuables from people at the dead of night or early morning, taking benefit of light traffic and lax security on roads during the time. 
Monirul, a technician at a private firm in Panthapath, demanded immediate arrest of the muggers who killed his wife. He said they had gone to their village to collect their smart NID cards.
Contacted, Maruf Hossain Sorder, deputy commissioner of Dhaka Metropolitan Police (Ramna division), said they would raid different places to arrest the criminals after collecting footage of CCTVs installed near the scene.
Sorhab Ali, manager (admin and HR) of Green Life Hospital, said Helena was supposed to join work yesterday. One of her three daughters also works at the hospital.
The body of Helena, mother of three daughters and a son, was being taken to Barisal for burial.