Rab arrests 26 'muggers, extortionists' from Dhaka in a day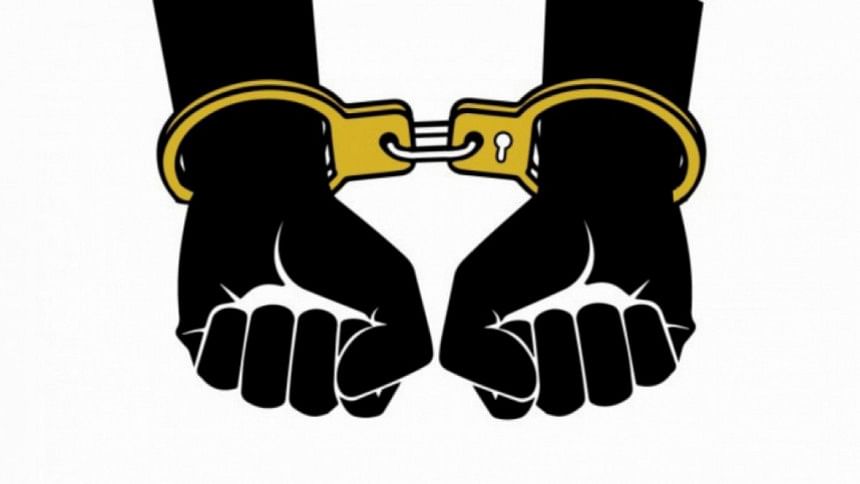 Members of Rapid Action Battalion have arrested 26 alleged members of mugging and extortionist gangs during separate raids at different areas in Dhaka yesterday.
"Several teams carried out raids at different spots and arrested them. Several sharp weapons and extorted money were recovered," Bina Rani Das, operations officer of Rab-3, said today.
The arrestees admitted that they have long been extorted money ranging from Tk 100 to Tk 500 from transports like human haulers, roadside vegetable and fruit shops, and other business outlets, she said.  
Besides, some of them used to roam around the streets and mugged pedestrians, rickshaw-pullers and auto-rickshaw passengers, brandishing sharp weapons, the Rab official added.