MPO for more schools soon
New policy formulated for this, PM tells parliament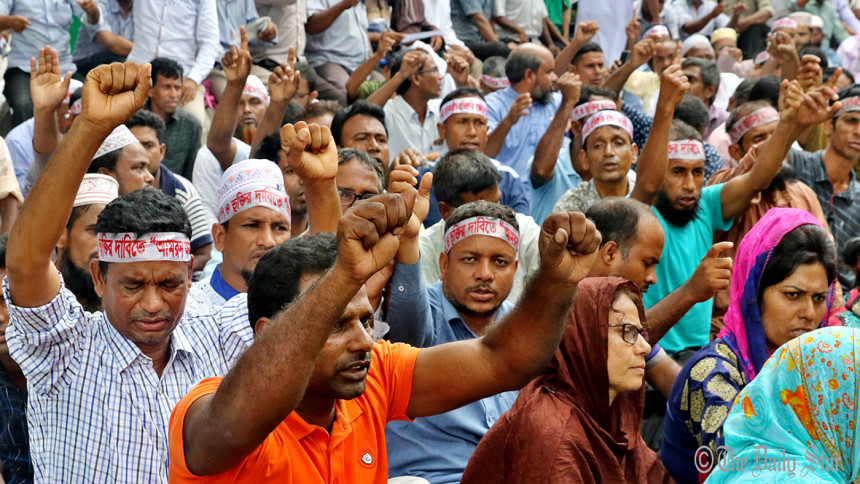 Prime Minister Sheikh Hasina yesterday said the government would take up a scheme soon to bring non-government educational institutions under the Monthly Pay Order (MPO) coverage.
"The Non-government Educational Institutions' [school and college] Manpower Organogram and MPO Policy, 2018 has been made with a view to enlist the remaining non-government educational institutions under the MPO coverage on the basis of a specific policy. A scheme will be taken up soon over the MPO enlistment issue in compliance with the policy," she told parliament.
Responding to a question from Jatiya Party lawmaker Fakhrul Imam, the PM said two committees have already been formed to receive and manage online applications as well as scrutinise the institutions in line with related rules.
The lawmaker wanted to know about the government's measures to improve the quality of education.
Hasina in reply detailed measures taken for improving the quality of the pre-primary, primary, secondary, technical, vocational, madrasa and higher education. It took around an hour for the PM to read out the 26-page answer.
The premier said the Awami League government has brought around 1,624 non-government educational institutions under the MPO scheme since assuming office in 2009 for improving the quality of education. 
She informed parliament that the government has brought 137,546 teachers and staff of non-government secondary schools, colleges and madrasas under the MPO coverage since 2009.
Hasina, also the leader of the House, said there was no village in the country without any primary school. The AL government set up 1,125 primary schools in villages which had no such schools, she  added.
According to her, the AL government has appointed 165,225 assistant teachers and 4,400 headmasters to primary schools since 2009. "A process is underway to  recruit another 10,000 assistant   teachers."
She said the net enrolment rate (NER) in primary education has reached 97.97 percent this year, up from 90.9 percent in 2006.
Amid thumping of desks by the government and opposition bench MPs, the premier said the dropout rate at the primary level came down to 18.08 percent this year from 50.5 percent in 2006.
Noting that mothers were motivated to give their children homemade food in tiffin boxes, she said 96.71 percent students now go to schools with tiffin boxes provided by their mothers.
Hasina said the government established eight public universities and gave permission to set up 52 private ones since 2009 to improve the quality of higher education. Besides, work was underway to set up seven more public universities.
The government enacted the Accreditation Council Act-2017 under the Private University Act, 2010 to improve the quality of higher education, she said, adding that Cross Border Higher Education Rules have also been formulated.
The PM said creative Talent Search Policy has been framed to pick out meritorious students from the grassroots level.