Non-MPO teachers sit-in for 2nd day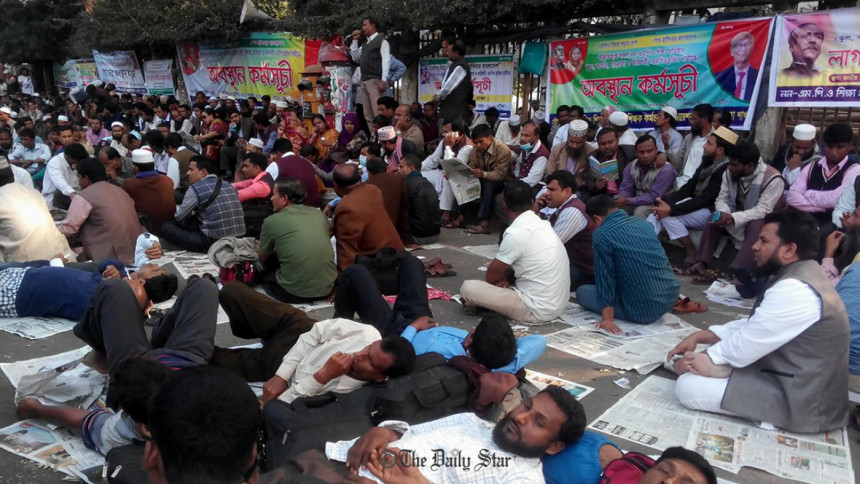 Teachers enlisted in government-recognised schools but not under a salary scheme are staging demonstration for the second day today, demanding salary for their work.
Over a hundred teachers staged a sit-in today, near Jatiya Press Club, demanding inclusion in the Monthly Pay Order (MPO) system pledging to pursue their demands.
"We will stay on the streets until our demands are met," said Golam Mahmudunnabi, president for Non-MPO Education Institution's Teacher-Staff Federation, at the programme.
About 75,000 to 80,000 teachers are currently employed in the government-recognised 5,242 schools all over Bangladesh, who are not under a pay scheme. They do not receive any payment for service.
They say, the last MPO enlistment drive the government had conducted was back in 2010, and that the government immediately needs to enlist more teachers under the scheme.