Teachers reject Nahid's assurance, want specifics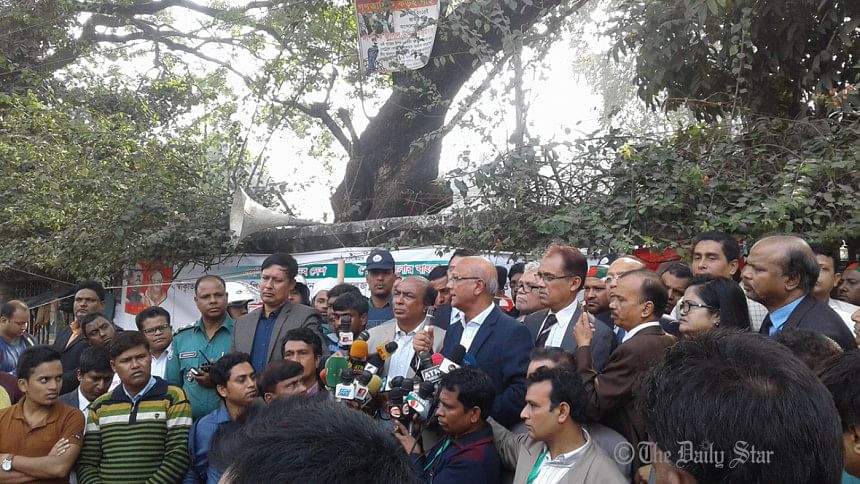 Hunger-striking teachers have rejected the assuring words of Education Minister Nurul Islam Nahid, demanding a specific time frame for

inclusion into the Monthly Pay Order system

.
Minister Nahid met the demonstrating teachers, who are on their eighth day of demo and third day of hunger-strike, near Jatiya Press Club premises around 11:45am this morning.
He said: "The education ministry can't do it (enlistment) by its own. It needs approval of the cabinet. I met Finance Minister AMA Muhith this morning and he assured me of starting the process."
He pleaded the teachers to "have patience" as the process would "require more time".
In response, Golam Mahmudunnabi, president of the demonstrating banner "Non-MPO Educational Institution Teacher-Staff Federation" said: "We will continue our hunger strike until we get any deadline to meet our demand".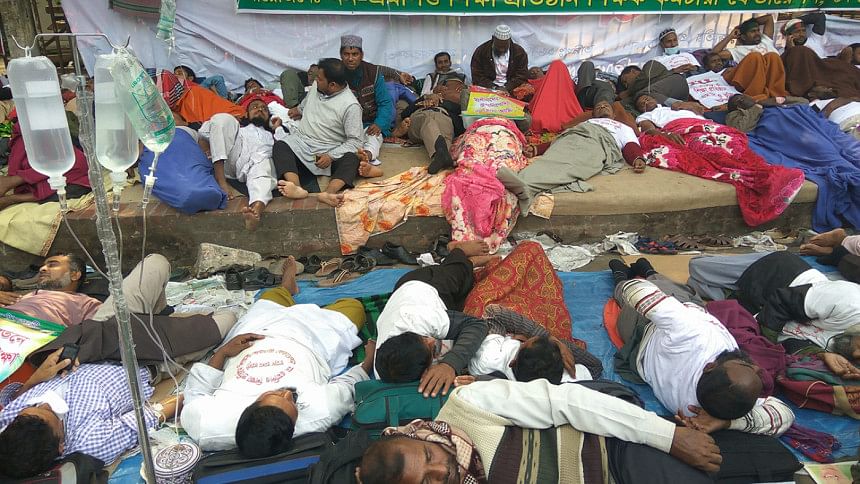 So far, at least 16 teachers have fallen ill and some of them hospitalised.
About 80,000 teachers are currently employed in the government-recognised 5,242 schools all over Bangladesh, who are not under a pay scheme. They do not receive any payment, some for over a decade.
They say, the last MPO enlistment drive the government had conducted was back in 2010, and that the government immediately needs to enlist more teachers under the scheme.