More schools to come under MPO: PM Hasina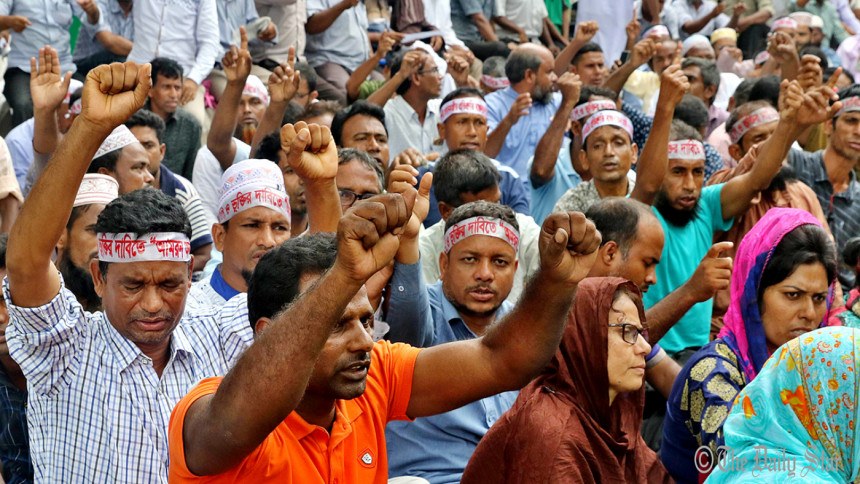 In the backdrop of demonstrating teachers demanding the Monthly Pay Order (MPO), Prime Minister Sheikh Hasina today assured of including more schools under the system.
According to what she said at the parliament today, the schools remaining outside the MPO will be brought under the programme on the basis of a recently-formulated policy.
The Non-government Educational Institutions' (School and College) Manpower Organogram and MPO Policy, 2018' has been issued with a view to enlisting the remaining non-government educational institutions under the MPO on the basis of a specific policy, she said.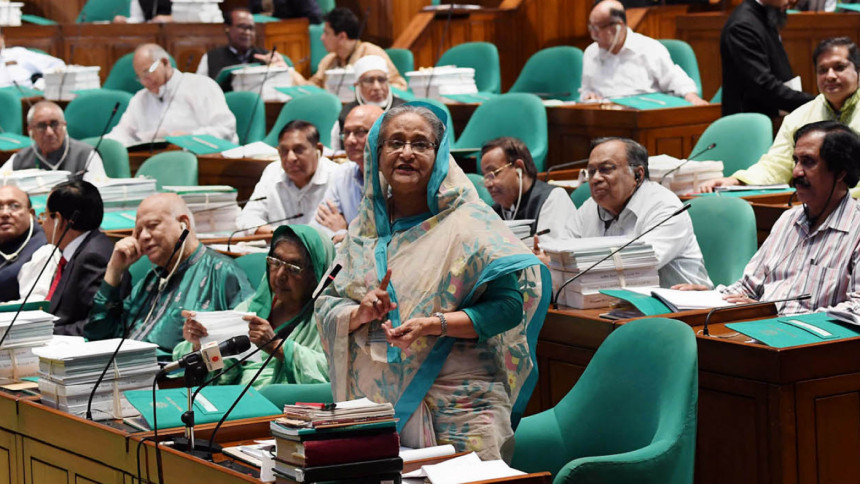 "A programme will be taken soon over the MPO enlistment following the policy," Prime Minister Sheikh Hasina said during today's question-answer session, in response to a question from opposition Jatiya Party lawmaker Fakhrul Imam.
She said two separate committees have already been formed to receive and manage online application as well as scrutinise the institutions in line with the rules to this end.
Thousands of teachers have been demonstrating for over two years now, demanding enlistment into the MPO system. Even now, about a hundred teachers are demonstrating at Jatiya Press Club demanding the same.
Over 5 lakh teachers and employees of around 27,000 secondary schools, colleges, madrasas and technical institutes are now receiving the MPO benefits. There are 5,242 non-MPO educational institutions, where around 80,000 teachers work without any government pay.
The government was scheduled to allocate fresh funds for MPO enlistment – about Tk 432 crore – for fresh enlistment of about 1,000 schools under the MPO system.
Assuming power, the Awami League government has brought some 1,624 non-government institutions under the MPO for development of the quality of education, PM Hasina said at parliament.
Fakhrul Imam in his question wanted to know what measures the government has taken so far for the development of the education after assuming the power.
In reply, the prime minister came up with detailed answer focusing on the government measures taken for the development of the pre-primary, primary, secondary, technical and vocational, Madrasha and higher educations.  It took around an hour for her to readout the 26-page answer.