March 19, 1971: First encounter with troops in Joydebpur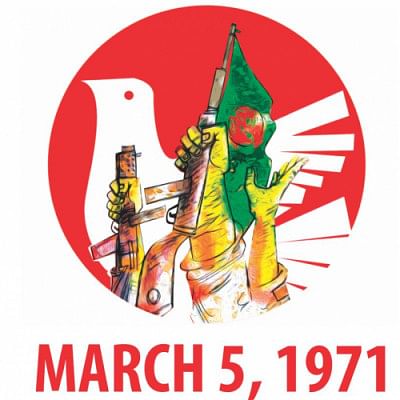 Although the Liberation War had not begun, freedom loving Bengalees had already proved that they would do anything for the liberation of their land – even sacrifice their own lives.
On the 18th day of the non-cooperation movement, most of the schools, private offices and institutions still remained closed in East Pakistan, now Bangladesh.
Yahya and Bangabandhu Sheikh Mujibur Rahman began talks. But 90 minutes into heated discussion, Mujib heard that the military had fired upon people at Tongi, Joydebpur and other places. After that, he found no reason to continue the conversation.
In Joydebpur, people locked into a clash with Pakistani army men.
At least two civilians died and around 200 were injured including three army men, leading to a curfew imposed by the Pakistani authority.
The problem was triggered when locals of East Pakistan put up a barricade on the road to prevent a military commander from returning to Dhaka, who had earlier travelled to Joydebpur.
The news of the attack angered the people of Dhaka. They immediately brought out spontaneous processions in the city.
Bangabandhu Sheikh Mujibur Rahman gave a swift response to the army shootings saying that if the junta thought it could suppress a popular movement by military action, they were living in a fool's paradise.
Condemning the killings, Sheikh Mujibur Rahman said "No sacrifice would be considered enough to emancipate the people of Bangladesh. Bangladesh cannot be suppressed by force. If necessary we shall give the last drop of our blood to see that our posterity lived happily as a free citizen in a free country."
The meeting between Yahya and Bangabandhu had resumed after a break, but it was evident that the talks were leading nowhere.
War was coming either way.
Source: Liberation War Museum and Bangladesh Genocide Archive