India plans to deport 40,000 Rohingyas
Wants talks with Myanmar, Bangladesh, report says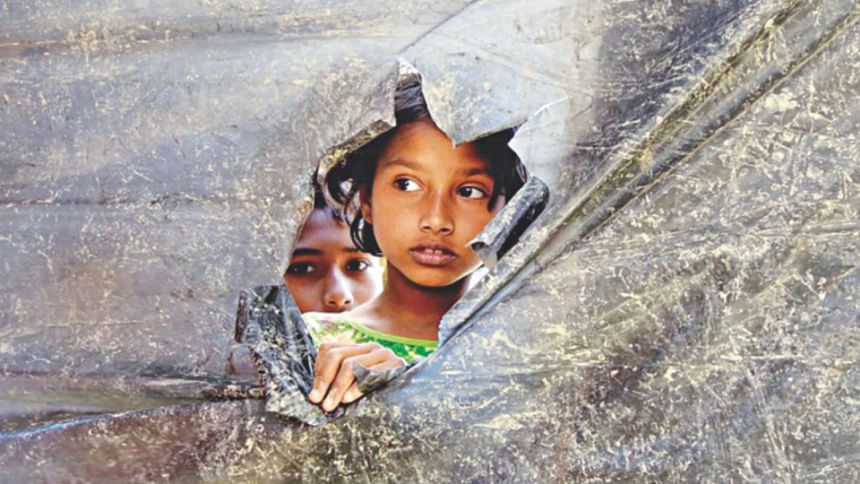 India is planning to deport around 40,000 Rohingya Muslims who it says are living in the country illegally.
The Indian government says only around 14,000 of the Rohingya Muslims living in the country are registered with the United Nations refugee agency and that the rest are considered illegal and liable to be sent back.
Reacting to the announcement, the Indian office of United Nations High Commissioner for Refugees said it was "trying to find the facts" about New Delhi's plans to deport them.
India is not a signatory to UN conventions on refugees and no national law covers it.
Tens of thousands of Rohingyas have fled persecution in Buddhist-majority Myanmar to Bangladesh since the early 1990s, with some of them then crossing over a porous border into India.
"These things are being discussed at diplomatic level with both Bangladesh and Myanmar," Interior Ministry spokesman KS Dhatwalia said, according to a Reuters report from New Delhi.
"More clarity will emerge at an appropriate time," added the             official.
However, the Ministry of Foreign Affairs in Dhaka is totally unaware about any such talks with Bangladesh.
In fact, India didn't want to get involved in the Rohingya issue when Bangladesh requested, a highly placed source at the foreign ministry told The Daily Star yesterday.
"I have no idea whether Indians have changed their position and are engaging with Bangladesh on Rohingya issue," said another high official at the foreign ministry.
Contacted, a senior official, who is the focal point on the Rohingya issue at the foreign ministry, expressed his total ignorance about whether India was in talks with Bangladesh on this or planning to deport thousands of the Myanmarese Muslims.
"I give you my 100 percent assurance that this has not come up to my level. I have no idea at which level the India held talks with Bangladesh," the official said.
Reuters reported yesterday that Junior Interior Minister Kiren Rijiju told parliament on Wednesday the federal government had directed state governments to "constitute taskforces at district levels to identify and deport the illegally staying foreign nationals".
Rijiju was in Myanmar recently to attend an event, although it was not clear if he discussed the Rohingya issue.
Officials in Myanmar could not be contacted immediately for comment.
Rohingya refugees have been a big headache for Bangladesh as the country has been hosting 3,00,000 to 5,00,000 of them for over three decades. After the latest crackdown began on October 9, 2016, some 75,000 new members of the Myanmarese Muslims entered Bangladesh.
Bangladesh is not a signatory to the 1951 Refugee Convention or the Convention Relating to the Status of Refugees.
Myanmar's government already denies full citizenship to the 1.1 million-strong Rohingya population that lives in Rakhine state, branding them illegal immigrants from Bangladesh. This is while the Rohingya track their ancestors many generations back in Myanmar.
UN human rights and refugee agencies, Kofi Annan-led Rakhine Commission, UN Special Rapporteur Yanghee Lee and             many other human rights groups have repeatedly been urging Myanmar to take back Rohingyas. But all such international calls fell on deaf ears.
Considered by the UN as the "most persecuted minority group in the world," the Rohingyas have been under a military siege in Myanmar's western state of Rakhine since October 2016. The government used a militant attack on border guards back then as the pretext to enforce the siege.
There have been numerous eyewitness accounts of summary executions, rapes, and arson attacks by security forces against the Muslims since the crackdown began.
Amnesty International has said deporting and abandoning the Rohingyas would be  "unconscionable".