Graduation in AI
Bangladeshi IT company to create intelligent apartments in Japan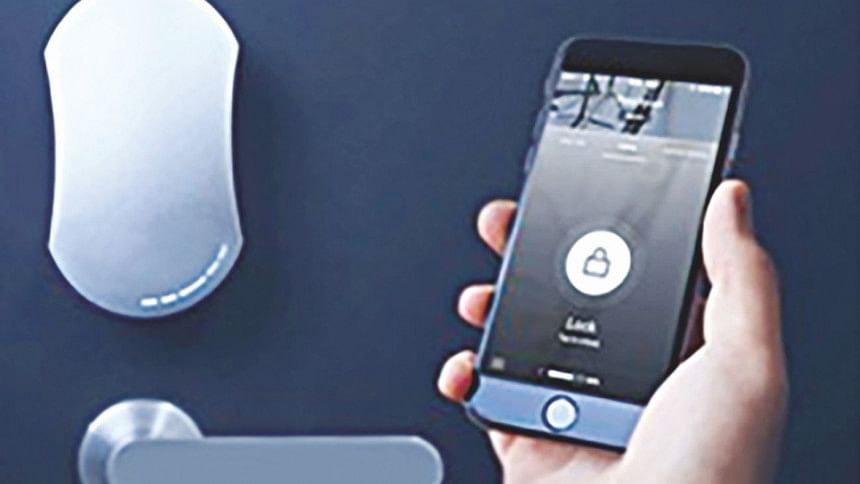 Smart phone, smart watch, smart TV, smart fridge, smart washing machine, and so it goes. All gadgets are getting smart in the age of technological innovation.
Smart house is the next big thing to have in the developed world. And a leading Bangladeshi software company is set to be creating the new way of smart living in a large apartment complex away in Japan.
A smart house keeps the chore-list ready and, when asked by its owner, carries out most of the tasks through smart devices in the household. With smart phone in hand, owners can assign his smart house any task to execute from anywhere in the world that is connected with internet.
No worry if one forgets to lock the door. A tap on the app from office prompts smart lock to shut it tight. Heat up dinner, wash clothes or get the air conditioner humming while on the road. Get essential drugs or groceries at doorstep as the smart refrigerator or medicine has placed orders with shops designated by its owners after doing inventory on time.
It is the internet of things (IoT), a state of the art technology that gets physical devices of a household interconnected/ inter-networked and enables those to collect and exchange data, and commands those into action on instruction from owner's smart phone.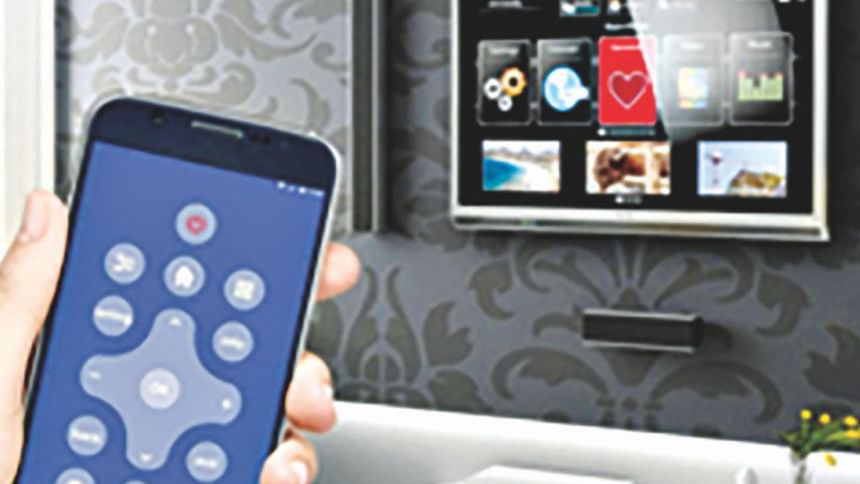 The DataSoft Systems Bangladesh Limited embarks on this high-end IoT challenge through which it moves to get 10,000 apartments smart. Located at the heart of Tokyo, the first batch of 200 rental apartments is expected to be IoT-proper by January next year. The rest would follow in a couple of years.
For Bangladesh, technology inflow from Japan is natural but technology outflow to Japan unprecedented. Quite understandably, DataSoft is all pumped-up and bubbling with excitement ahead of the landmark contract signing ceremony worth no less than $8m in Dhaka with Japan's Smart Life Inc today.
"This is a significant leap and a very important milestone for Bangladesh information technology sector," Manjur Mahmud, the COO (chief operating officer) of the company, told The Daily Star in halting words.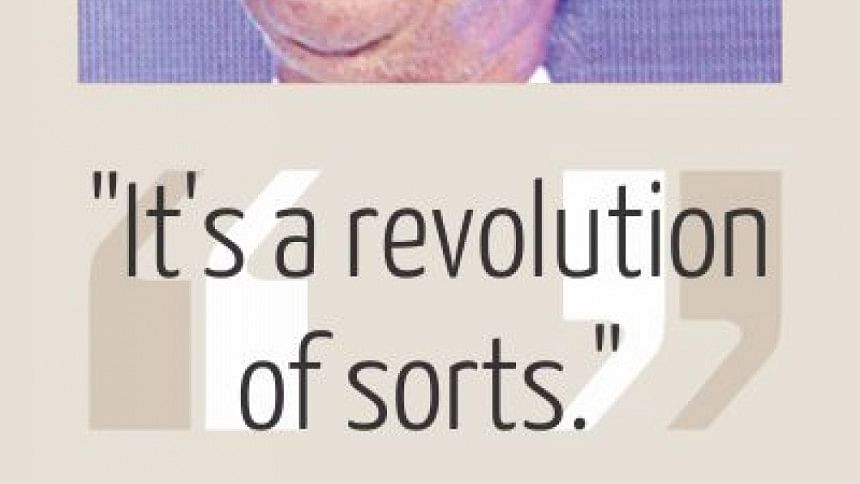 Clearly struggling to hold back his emotions, the shaven-headed techie beamed saying, "It is for the first time a Bangladeshi IT company is selling large scale cutting-edge technology solution in Japan."
This Japan project is going to fetch a windfall income as well: $8,000 approximately from each of the 10,000 apartments and recurring earnings of $10-15 from every unit each month. It will create fresh employment of 300 IT professionals at home and 30 in Japan.
The investment on a smart house is more than justified, argues a beaming Manjur as the solution nearly halves operational and management cost of an apartment complex. And as a result, rent of apartments also goes down by 18-20 percent.
"It's a revolution of sorts," said Mustafa Jabbar, president of software entrepreneurs' organisation BASIS (Bangladesh Association of Software and Information Services).
"Basic computer era is about to be over. This is an era of artificial intelligence," said Jabbar, who is the pioneer in the country's IT sector, which has been posting a steady export growth of over 26pc for several years.  
A visionary who initiated Bangladesh's journey in the technology decades back, Jabbar thinks this achievement is bound to inspire many other local companies to dare into AI-driven projects.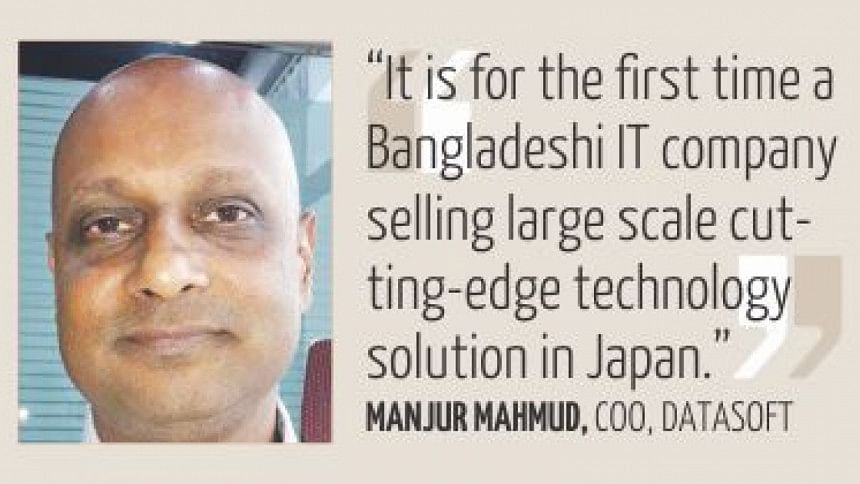 For a Bangladeshi company to implement AI-driven project in one of the most mordernised countries like Japan speaks volumes for DataSoft's capacity and ambition. "With DataSoft, Bangladesh just sets its feet on the world of AI," he said.   
There is a huge mismatch in official and unofficial figures of annual earnings from software export. According to Export Promotion Bureau, the forex earnings in fiscal 2016-17 stood at $179.19m but BASIS said it crossed $1b mark.
Jabbar, who credited government's Digital Bangladesh Policy for the fast-growing sector, said the bureau missed out on the significant earnings by freelance exporters. Besides, the IT companies, as per BASIS estimate, earned over $2b last fiscal year while meeting the domestic demand for software. 
The growth curve is phenomenal already. And it can only go higher on initiatives of Bangladeshi techies.