Govt playing 'dubious role'
Citizens' demo also slams police inaction, demands judicial probe into attacks on quota reformists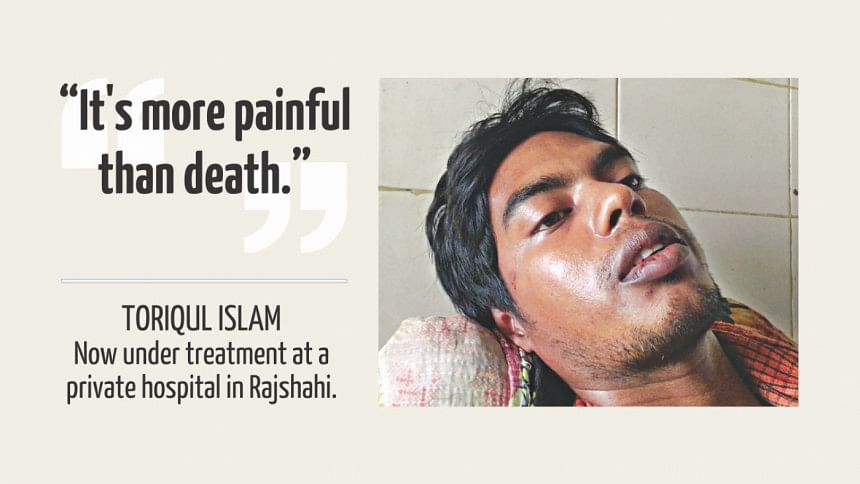 A group of guardians and other citizens yesterday accused the government of playing a dubious role on the quota issue.
Although quota reform activists were attacked, they were the ones getting arrested and "driven out of hospitals with serious injuries". On the other hand, the attackers are moving freely, they said at a protest rally.
They slammed police inaction in this regard as the law enforcers could not arrest any of the attackers, although they were clearly seen in many photos and videos published in the media.
Parents, rights activists, teachers and eminent citizens attended the rally, organised by "Concerned Guardians and Citizens", in front of the Jatiya Press Club.
They criticised some Chhatra League men and police over the alleged physical assault, verbal abuse and mental torture on a female protester and demanded immediate release of the detained demonstrators and withdrawal of false cases against them.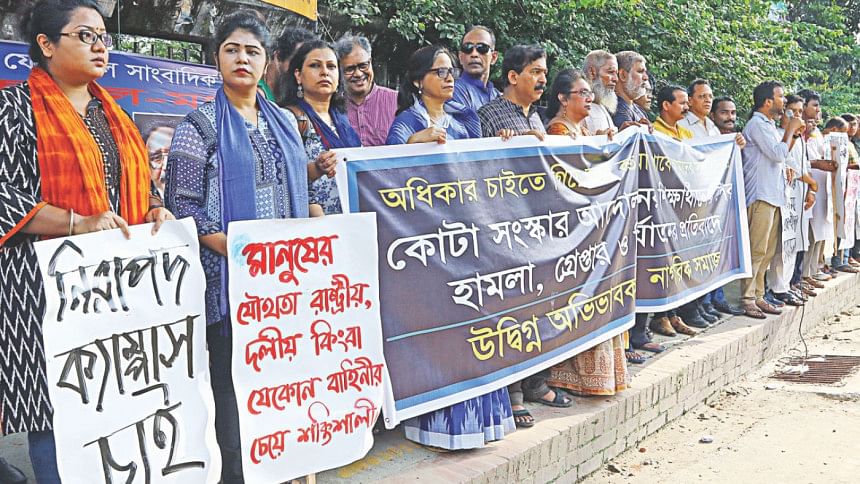 They also called for launching a judicial probe into the attacks on quota reform activists to punish the culprits.
"Dhaka Medical College Hospital did not provide treatment to quota reform leader Nurul Haq Nur. Now we heard that another quota reform leader Toriqul Islam, who broke his leg, had eight stitches on his head and bruises all over his body [in an attack], was forced to leave Rajshahi Medical College Hospital," said Prof Fahmidul Haq of Dhaka University.
"Incredible! What a country we live in," he said, accusing the government of playing a "dubious role" on the quota reform issue.
Anu Muhammad, economics professor at Jahangirnagar University, said, "People like Moriom [the female protester] are our strength and hope. But the government has failed to understand them; the government has failed to understand this power".
Writer and anthropologist Rahnuma Ahmed asked where the women leaders of parliament were now as they were still not speaking up despite learning about the sexual assault on Moriom.
Nur's father Idris Hawladar said he was a farmer from a remote village and that he sold his land for the education of his son, who is a master's student at Dhaka University's English department.
"As a concerned person, Nur joined the quota reform movement along with the people of Bangladesh. But he was picked up by DB police and released an hour later," he said and broke down in tears.
"Later, he was beaten up on his university campus. He had so much pain all over his body that he could hardly stand up on his own. However, he was driven out of Dhaka Medical College Hospital.
"When my son was admitted to a private hospital later, he was forced to leave that as well," Idris said, demanding an end to such repression on the participants of the movement.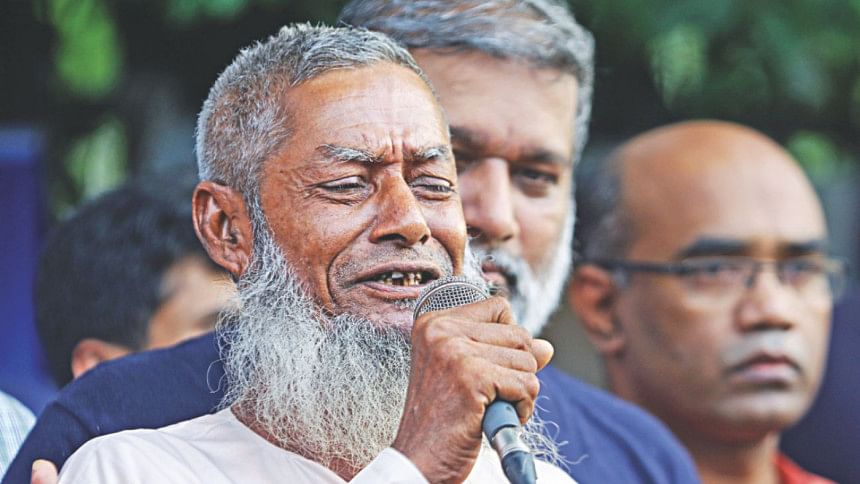 Toriqul's experience was even worse.
A master's student at Rajshahi University and joint convenor of the quota reform movement at the university, Toriqul was admitted to Rajshahi Medical College Hospital after being beaten up with a hammer and sticks. Some BCL men carried out the attack near the main gate of the university on Monday.
However, he was forced to leave the hospital and is now being treated at a private hospital, said his family members.
Supreme Court lawyer Hasnat Quaiyum, one of the organisers of yesterday's programme, asked why such repression was taking place in a democratic country.
"Those who are in the government, why are they there? What is their job? … Do they get salaries to foil peaceful movements? Do they get salary to repress people?"
Jyotirmoy Barua, another Supreme Court lawyer, said what was done by police and the Chhatra League men during some recent incidents amounted to criminal offences.
Taking a dig at police, he said, "Their salaries are paid from our taxes. But they beat up our children and force them out of hospital. If we raise question, we are labelled as BNP-Jamaat". Jyotirmoy is among the 20 lawyers who have recently promised to provide legal aid to quota reform activists for free.
Meanwhile, another platform, under the banner of teachers against repression, said it would bring out a procession from DU Central Library premises tomorrow.
In a press statement yesterday, Asian Forum for Human Rights and Development (Forum-Asia) expressed grave concern over the recent attacks on the protesters by the BCL and the police.
Terming the attack "violent", it also condemned the harassment of the university teachers and said that force against any peaceful assembly is prohibited under the international human rights law.
'BNP-JAMAAT PROVOKING QUOTA REFORMISTS'
As BNP-Jamaat could not weaken the government through any meaningful movement, they were now provoking quota reform activists against the government, said Law Minister Anisul Huq yesterday.
He was answering questions from journalists after inaugurating a newly constructed building of Moniando High School in Akhaura upazila of Brahmanbaria.
Despite the prime minister's commitment, the minister said, a vested quarter was trying to create a violent situation in the country in the name of the movement.
In a similar tone, Rajshahi University Vice Chancellor Prof M Abdus Sobhan said the ongoing quota reform movement was an "anti-government movement with a motive to carry out sabotage".
'MORE PAINFUL THAN DEATH'
Toriqul was going through immense pain lying in his bed at Royal Hospital in Rajshahi city's Laxmipur area.
"It is more painful than death," one of his relatives quoted him as saying, reports our staff correspondent in Rajshahi.
Orthopedic surgeon Sayeed Ahmed, who is treating Toriqul, said he would need more time to recover.
"For a thorough check up, we advised him some tests," he said.