Editors Guild of India concerned over cases against Star editor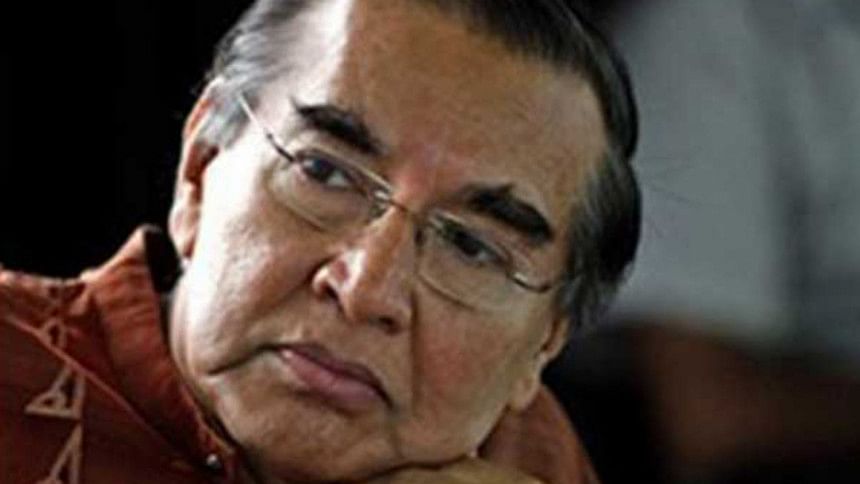 The Editors Guild of India has expressed its deep concern at the barrage of criminal defamation and sedition cases filed against Mahfuz Anam, editor and publisher of The Daily Star and a columnist of several Indian newspapers.
"The flurry of cases against Anam by supporters of the ruling Awami League is clearly meant to intimidate and harass him and constitute an attack on the freedom of the press in Bangladesh," it says in a statement, signed by its General Secretary Prakash Dubey, yesterday.
A total of 83 lawsuits for defamation were filed against Anam in 56 districts. And of those, 17 involve petitions seeking to sue him for sedition. One of the cases has been dismissed by a Sylhet court.
"While a majority of these cases have been filed by activists said to belong to the ruling party, at least one of them has been filed by an assistant public prosecutor of the government. If convicted Anam faces a prison sentence of up to 175 years," notes the Guild statement.
The harassment began during the recent 25 years celebrations of The Daily Star, when Anam was asked by a TV channel anchor which reports he regretted publishing as an editor. Anam candidly admitted that it was some reports he published in 2007 of uncorroborated allegations of corruption made by military intelligence against the current prime minister, Sheikh Hasina, when she was out of power, it says. 
Soon after the interview he faced a storm of criticism in social media including by the son of the current prime minister who wrote on Facebook that he wanted, "Mahfuz Anam behind bars and on trial for treason," reads the statement.
It adds that the prime minister reportedly said in a recent public discussion that she wants Anam to resign from the newspaper and is quoted to have said: "Editors will be tried just like we are trying war criminals." 
Anam has said he is "flabbergasted" at the cases filed against him, noting that the material published in 2007 was "national news, covered by everybody". He pointed out that even today in Bangladesh, journalists are under pressure to uncritically publish material, among them accounts of civilians killed in confrontations          with law enforcers, the statement mentions.
"The Editors Guild of India strongly condemns such pressure tactics against a distinguished colleague and supports his request that Bangladesh government turn off the campaign to harass and intimidate him."
The Guild will register its concern with the Bangladesh High Commissioner in Delhi as well as the Indian High Commissioner in Dhaka and request them to use their good offices to bring the matter to an amicable end, it said.